Kholat: real-world survival horror on the mountain of death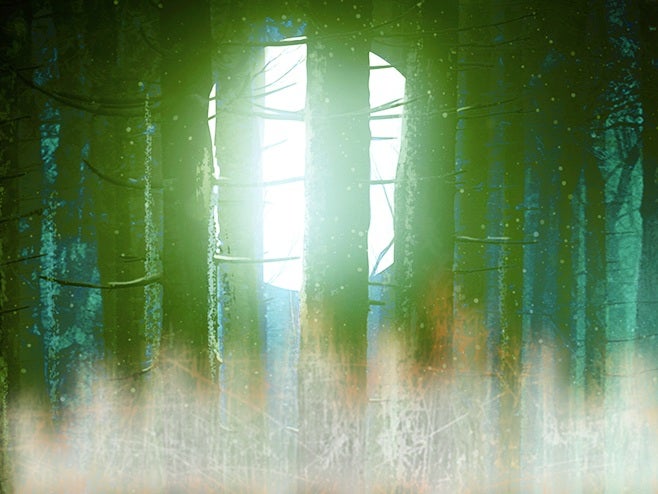 Kholat is a new survival horror experience based on the real slaughter of nine hikers on Russian mountain Kholat Syakhl. Dave speaks with developer IMGN.PRO to better understand its new brand of fear.
On the night of February 2, 1959, nine ski hikers went missing on the Eastern side of Russian mountain Kholat Syakh. Their broken bodies were reportedly found by police days later, complete with fractured skulls, cracked ribs and another victim missing half her face. They were each found barefoot in -30°C conditions, adding further mystery to the extraordinary circumstances of their death.
The case remains unsolved to this day, and is known today as the Dyatlov Pass incident, after the group's leader Igor Dyatlov. We'll never know what happened to those people, but Polish developer IMGN.PRO is using their deaths as the basis of its survival horror project Kholat. It's an exploration title inspired by Dear Esther, but with a sinister twist.
Kholat was authored for PC by studio founders Bartosz Moskała and Łukasz Kubiak, who met seven years ago while working on localisation projects and game testing, respectively. Chances are you have already experienced their work without realising it, as IMGN.PRO has worked alongside such developers as Dreamfall: Chapters team Red Thread Games, and Anomaly creators 11bit Studios.
"Generally, for a very long time we had been discussing the idea of creating a horror story that would be different," Moskała began. "We had considered various concepts, from experimental, psychedelic ones to those more classic. We made a huge step forward after we played Dear Esther. This production showed us how one can marvellously build the game's tension by using only its narration.
"The original idea of our game was about a story of a single father after some traumatic experience. So in general, the current game state is far from what we originally considered. But it does not change the fact that in Kholat we have implemented several ideas we came up with back then."
"Outlast and Amnesia are fantastic horror games and on this stage we do not want to be compared with them, out of sheer modesty. If we were to compare the game creation process to boxing, those games had already won their twelve-round fights."
Kubiak added that the pair have always been fond of mysterious stories and the element of anxiety they bring to players. He told me that there's something about saying "this mystery remains still unsolved," that provokes disturbing thoughts, particularly when the incident is real. Both he and Moskała want players to let their curiosity run amok while playing Kholat, and to wonder exactly what happened to those missing people. Interestingly; he teased that players may not like what they discover as their curiosity becomes satisfied.
I asked the pair for their opinion on what makes a game scary and how this is established in Kholat. Moskała replied, "The atmosphere is the most important thing for us. The anxiety you can feel in the air. The threat you do not see, but you feel it somewhere next to you. The most frightening feelings come when you know that something is behind you, but you see nothing when you look back. You wait tensely for the confrontation that may never happen. It was presented in a fantastic way in the first Blair Witch Project movie."
"Exactly," Kubiak agreed, "but to frighten someone in such a way, you need a story which will be much more terrifying. You need something that will have influence on one's mind. It is important to build tension throughout the whole game."
Kholat's horror is governed by IMGN.PRO's Fear Manager tech that monitors what the player is doing as they explore the mountain range. Kubiak explained that the engine will "stimulate" the environment to maintain a high level of tension at any given time. It's all part of avoiding that old horror trope of 'jumpy' moments that certainly lose their edge the more you encounter them.
What the team is doing here is akin to the sense of dread that comes with games like Amnesia: The Dark Descent and the early Silent Hill titles. It's a common format these days, and should come as some relief to those bored of action-led horror games. Kubiak added, "In any case, our game will be much more focused on the psychological aspect of tension. It will be built on this feeling that something isn't right, and the answer is always one step ahead."
You'll be taking many steps in Kholat as you explore your surroundings and study the mysterious disappearance. "It is like with a book that you want to read just because you find it interesting," Moskała explained. "That is why exploration is the main element of the gameplay. We do not want to lead and guide the players as we think that they are very intelligent and it is their curiosity that will push them forward. There are no fighting elements in the game. When it comes to dynamics, there will be couple of moments that will speed the plot up."
I asked the pair how they looked to explain the unexplained through Kholat's progression. Don't forget; the real Dyatlov Pass incident was never solved, so I was keen to see how IMGN.PRO looked to explain it. Moskała teased that in his game, the hikers' disappearance was caused by "an activity of an unknown force," and added, "It will cause the players to experience inexplicable things. All the time, they will expect a tangible threat to take place. Only the players will decide how long they will remain in this state.
"We encourage to explore the game world very carefully, since there will be many additional pieces of information hidden there. Those will greatly expand the plot's background and deepen the story where we have mixed a lot of facts with the fiction we created."
I'm already intrigued by how the team presents the tragedy through Kholat's exploration and research elements. To round-off our chat I asked the duo for their thoughts on this particular brand of horror, which takes cues from fellow scare-mongers Outlast, Amnesia, Routine and Daylight.
"Outlast and Amnesia are fantastic horror games and on this stage we do not want to be compared with them, out of sheer modesty," Moskała concluded. "If we were to compare the game creation process to boxing, those games had already won their twelve-round fights. So far, we have won only the first round of our fight.
"We hope that Kholat will be similar to those titles when it comes to the level of generated fear. Our greatest inspiration was probably Dear Esther, which showed us how to build tension by using simple solutions. Slender is also worth mentioning, because it achieved a smashing effect in frightening the players by using minimalist methods."
As a horror fan; it's nice to see games like Kholat and those name-dropped by Moskała further exploring the psychological aspects of fear through play. The hook, of course, is the Dyatlov Pass mystery itself, and it'll be interesting to see how IMGN.PRO's Fear Manager system works in practice. We'll have more on the game as it comes. Stay tuned.
Kholat is in development for PC now, and has passed Steam Greenlight's voting phase. The team also hopes to bring it to consoles but couldn't say what the future holds.