Kazunori: GT5 to get mechanical damage update this month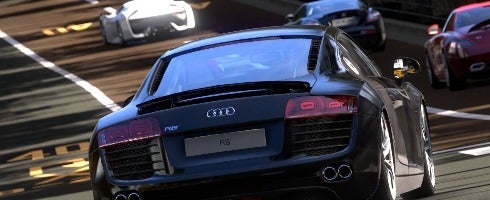 Polyphony boss Kazunori Yamauchi has said Gran Turismo 5 will be getting a patch this month that will see mechanical damage added to the game.
So far, only bodywork damage has been included within the racing sim.
The mechanical damage, according to Yamauchi on Twitter, will be coming early this month.
He also said he still intends to support the Logitech G25 and G27 steering wheels, although would like it if "new steering device" came "soon".
Yamauchi added that online lounge support features will continue to be added in "one by one".
He also said that the YouTube replay upload feature was pulled from the retail version of GT5 because of it taking to long to render and taking up too much memory. He says it's still being considered as an inclusion in an update, though.
He went on to reveal that during development, a free-roam area was being considered for GT5, where players could drive about, respect the speed limit and obey traffic laws as well as get out of the car and roam about.
Amazing stuff. Read up on Kazunori's Twitter antics at GTPlanet.