Here's what's included with tomorrow's Need for Speed Legends update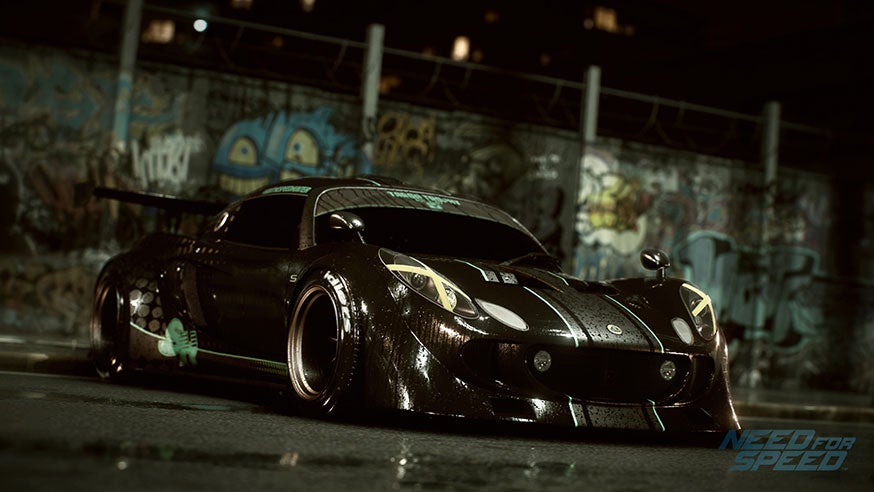 New cars. New challenges. New decals. And more newness. It's all part of the Legends update coming to Need for Speed tomorrow.
Apparently, returning character Eddie is back with a lady names Melissa and they are offering up the "hottest street racers" in Ventura Bay.
Players will be able to compete in a series of events to earn a shot at taking on Eddie, and possibly walking away with his tricked out 1999 Nissan Skyline GT-R V-Spec.
In addition, there will be 113 new customization items, spread across the following six cars: Dodge Challenger SRT8, Ford Mustang 1965, Honda Civic Type-R, Lotus Exige S, Volkswagen Golf GTI and the Volvo 242.
Images for each car are in the gallery below.
A selection of music tracks are being added, each from previous games in the Need for Speed franchise such as the original game, NFS3 Hot Pursuit, Most Wanted, Pro Street and Underground.
Max reputation has been increased to 70, and for each REP level gained between 61 and 70, players will unlock a brand new decal.
New pre-set wraps from past NFS games are being added as well along with new decals, Daily Challenges, collectibles, and three new achievements and trophies.
General bugs, tweaks and improvements have also been made.
Below is a recap of what to expect in bullet form.
Brand new progression thread unlocked at Rep Level 25. Eddie and Melissa are back and ready for a new challenge in Ventura Bay. 15 new events with a great reward at the end
Unlock Eddies Nissan Skyline GT-R V-Spec (1999)
12 new Donor car collectables hidden around Ventura Bay
10 Urbex spots – Collect interesting spots around Ventura Bay
113 New customisation items for a selection of cars
New screens in My NFS to track new collectables and progression
Rep Level has now been increased to 70, each level unlocking new decals for the Wrap editor
3 New Achievements & Trophies
New Daily Challenges and new rewards
Hundreds of new decals so you can make your favourite Need for Speed cars
20+ Pre-set Wraps from Most Wanted, Underground and Pro Street
A selection of new music tracks to remind you of the old days
Ability to mute new phone calls
Phone call improvements
You can now customize brake discs and calipers!
Improvements to AI
Various bug fixes and stability improvements
The Need for Speed Legends update will be released tomorrow, December 9.