Guild Wars 2 Mega Servers coming with April Feature Pack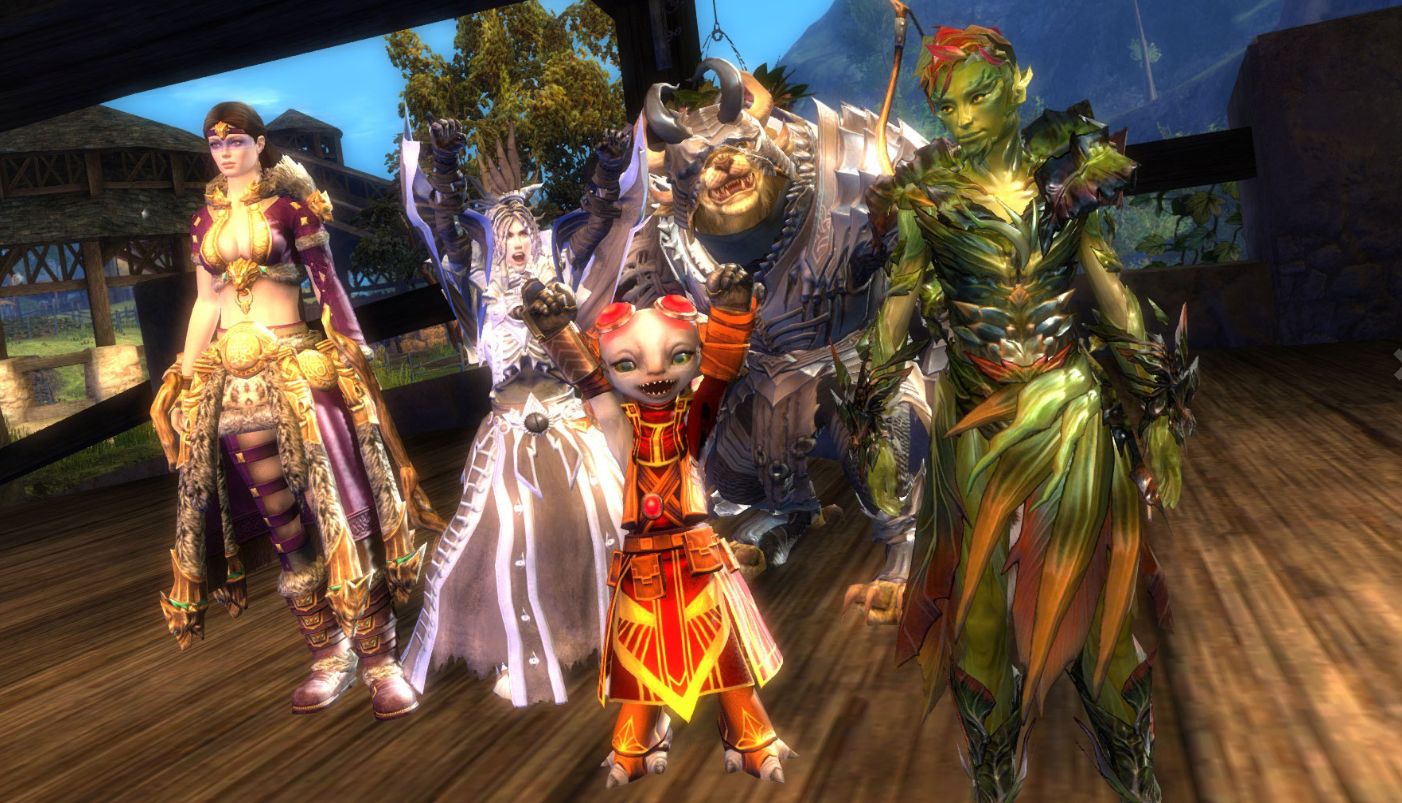 Guild Wars 2 will have Mega Servers implemented with the April 15 Feature Pack update, ArenaNet has announced.
According to the developer, Mega Servers will make it "easier to play with friends on every PvE map regardless of home world."
This will allow players to be placed on a map with more of their friends, those who speak the same regional language, and it also mean there will be more players available for PvE on the map.
The system "won't be separated into different copies of the same map," instead, players will arrive in a map will be assigned to the version of said map which "makes the most sense" as selected by the Mega Server system.
"This new system takes your party, guild, language, home world, and other factors into account to match you to a version of the map you're entering," said Arena Net. "This will increase the odds that you'll see the same people more often and play with people of similar interests.
"There are as many copies of a map as are needed to comfortably hold the population of players in that map at a given time. Rather than having a separate map copy for each home world and artificially limiting the amount of fellow adventurers you see, the Mega Server system brings players together and dynamically opens up new map copies as necessary."
This also means encounter overflow maps have been done away with, as all maps "are now created equal," people online during non-peak hours will be able to play in populated zones with other players, as all be sorted together to create fuller maps. The system will not change region restrictions, so players will still be grouped by the NA and EU server regions.
Once the April 2014 Feature Pack launches, the new server system will be activated on level 1–15 maps, main cities, and the PvP lobby.
The test system will be monitored "to verify that everything works correctly," and later in 2014, the Mega Server technology will be activated across the entire game world.
How the transition will affect World Bosses, Guilds, and WvW will be discussed later this week.
More information on the new Mega Server system can be found through the link.