Rockstar plans to replace music removed from GTA 4 due to expired licenses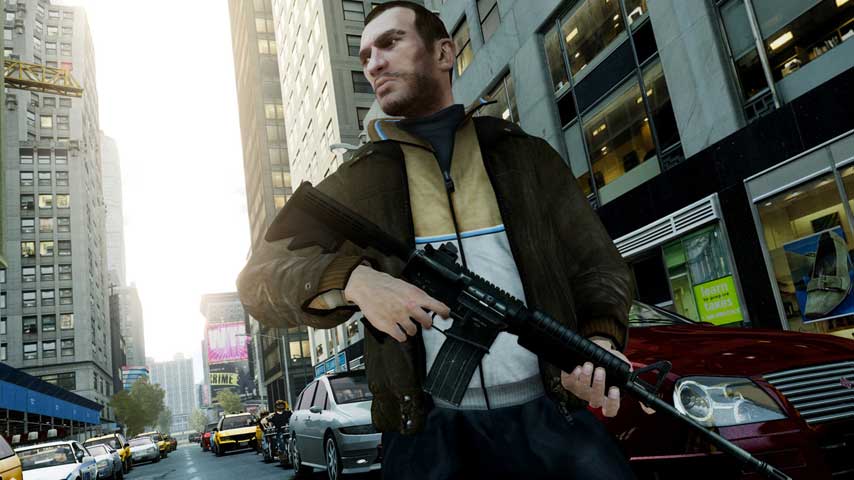 Update: Rockstar has confirmed that music will be removed from GTA 4 due to expiration of licenses.
Fortunately, this news is not all doom and gloom. First off, a large portion of the licenses expiring are from the in-game Russian radio station. Secondly, Rockstar plans to replace the music that is taken away.
"Due to music licensing restrictions, we are required to remove certain songs from the in-game soundtrack of Grand Theft Auto IV and its Episodes - in particular a large portion of the Russian pop station, Vladivostok FM," a Rockstar spokesperson told GameSpot.
"However we are replacing some of those songs with a new set of songs on that station. We will update our customer support website with new information as soon as it is available."
Original Story: Ten years after the release of GTA 4, music licenses for some of the songs featured in its soundtrack are about to expire.
As is often the case with music licenses in games, there comes a time when publishers must either extend these licenses, or remove the songs from their games.
It seems we're about to witness another one of the latter cases in GTA 4, according to a new Kotaku UK report. Several songs on the game's soundtrack will expire on April 26, per the report.
The affected tracks were not specified, but one industry source told the site GTA 4 will be losing "a lot of music." This means that Rockstar likely hasn't renegotiated the rights to these songs, which would indicate that a patch is on the way to remove them.
However, there's another wrinkle to this story. On PS3, owners of the game will be allowed to download digital versions of the songs getting removed, according to the report.
This will be done through a system message that'll inform them of the situation, but it's not clear if PC and Xbox One players will be afforded the same courtesy.
Historically, Rockstar has not been completely commutative of soundtrack updates like these.
In 2014, the developer released a surprise patch for the PC version of GTA: San Andreas that, among other things, removed whole 17 songs from the game's soundtrack. Rockstar didn't announce this ahead of time, and players were left to discover the changes on their own.
Two years before that, GTA: Vice City was removed from sale on Steam briefly before returning with ten songs missing from its soundtrack. Hopefully Rockstar will do better by its fans this time around and announce the upcoming changes beforehand.