Global Agenda to go into closed beta July 24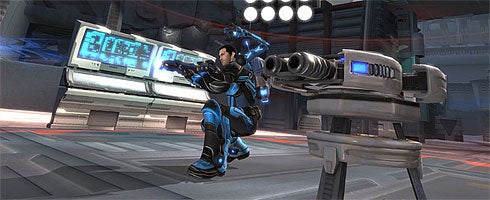 Hi-Rez has announced that Global Agenda will go into closed Beta, tentatively, July 24.
If you signed up for the Beta, or want to, here's the meat and potatoes of how to know if you were chosen:
Invitations for Closed Beta Phase 1 (CBT-1) will be sent in groups.

The first group was sent in late June and was primarily directed to existing Alpha testers. Subsequent invite waves will be sent during the weeks of July 8 and July 15, 2009.

In order to participate in the Beta, players that receive an Invite must RSVP by visiting the Global Agenda website and following the instructions in the invitation. Each invitation will include a date by which a player must confirm their participation prior to the invitation expiring. Once a player confirms their participation, additional information will be sent regarding the test program.
More through the link.
Thanks, Blue.