GDC: Microsoft unveils new dev tools, shows blue 360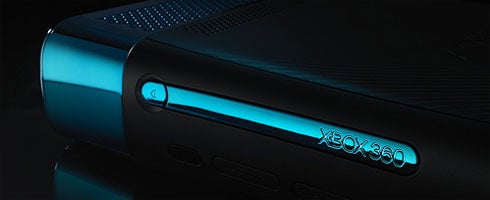 Microsoft just lifted the lid on a range of new 360 dev initiatives at GDC, as well as showing a blue, XNA-branded 360 dev machine. Do want.
A third Dream-Build-Play design competition has been announced. beginning April 6. The last two produced games like CarneyVale: Showtime, Weapon of Choice, and The Dishwasher: Dead Samurai.
For the 2009 competition, Microsoft is offering a cash prize and the opportunity to win an Xbox Live Arcade publishing contract.
In addition, XNA Game Studio 3.1 is being readied. New features include Avatar support, video playback, and support for Xbox Live parties.
Professional developers (as in, not those making Community games) will also find new tools for downloadable content support.
Loads more on IGN.
The blue dev kit's shown off in shots on MTV. It's lovely. The machine will be available to developers this summer.