Games on Demand launches for PC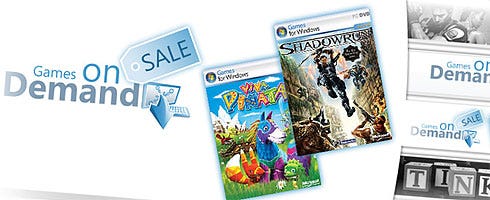 Xbox 360's Games on Demand service has now launched for Games for Windows, according to Destructoid.
The following are available: Fallout 3, DiRT 2, Resident Evil 5, Street Fighter IV, Battlestations Pacific, FUEL, Viva Pinata, Kane & Lynch: Dead Men, Shadowrun, Section 8, Juiced 2, and Red Faction: Guerrilla.
Viva Pinata and Shadowrun are currently 50 percent off at $9.99 a shot, and Tinker's free.
Free! Download the client here.