Skullgirls is free on Steam this week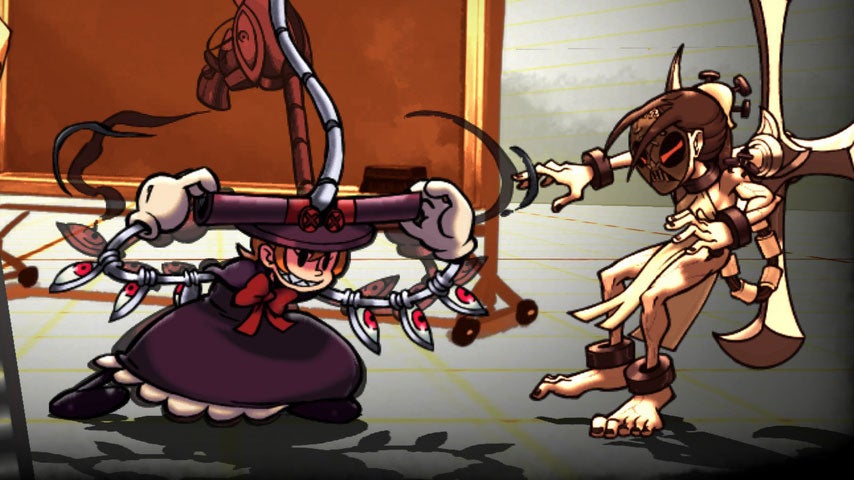 Skullgirls, the independently produced 2D fighter that could, can be yours for absolutely no cashmoney.
The PC version of Skullgirls is currently free on Steam, with this generous trial scheduled to last four more days.
If you enjoy your time with the Lab Zero Games fighter, you can pick it up at 80% off. The discount also applies to the wealth of DLC characters added to the game post-release thanks to the generosity of crowdfunding backers.
The PC version of Skullgirls includes all the mprovements and new features of the Encore console re-release. Lab Zero is hoping to be able to eventually deliver all the new stuff from the upcoming 2nd Encore re-release, too, but can't make promises yet.
Skullgirls is famous both for being a well-respected 2D fighter in a time when such things are more than a little thin on the ground and for its amazingly troubled development history. The original developer was unceremoniously axed as soon as the game shipped, leaving the team to reform independently and battle for the right to continue work on their baby. Crowdfunding enabled Lab Zero's labours of love, but a parting of ways with co-publisher Konami, combined with Autumn Games' financial woes, threw another spanner in the works.
It is amazing it has survived - nay, thrived - in the face of all that. Additionally it is kind of batshit insane and so are its fans, and I mean that in the most loving, appreciative way.