Deus Ex: Mankind Divided becomes first game to support HDR on PS4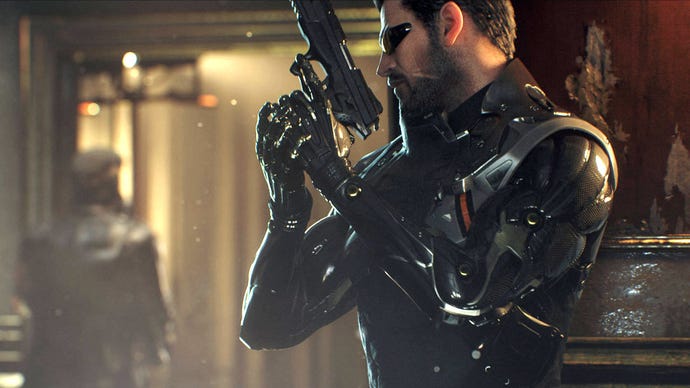 Deus Ex: Mankind Divided now supports HDR on PlayStation 4 as well as Xbox One S.
Firmware update 4.00 for PlayStation 4 added in support for HDR to the console. Anyone with a capable TV would theoretically be able to view content in HDR using the standard PS4, without the need to upgrade to newer models.
However, no games had taken advantage of that, until today. Deus Ex: Mankind Divided has received a new patch on consoles that made it possible to run the game in HDR mode on PS4, as well as the Xbox One S.
Update 1.05, released earlier, also brought a number of additions to Breach mode, and a few bug fixes. See the full changelog below:
Bug fixes
Crash during the shooting range tutorial
After talking to Vega, a freeze would occur when the player left the poor District, after seeing Miller first
Koller's fate after completing All in the Family, if the player spared Gallois
Exiting a tutorial during a flashbang\typhoon effect would cause the flashbang\typhoon effect to stay on screen permanently
Rarely, the hallway leading to Talos Rucker's room would not stream in after reaching the top of the elevator
Saving on the base build while NPCs are in search state and updating to day one patch, would cause the NPCs to search forever on that save
New Breach content
Avatar customization (possibility to change the appearance of the Ripper in-game)
Overworld Map
New Santeau Corporation (New Maps and Darknet file)
New UI for avatar customization
New items: Premium Ripper Skins (2)
New item: Premium weapon (1)
On PC, update 1.8 was also released at the same time. Some of the console patch features carried over to PC, but HDR support is curiously missing.
Since many today use their PCs with TVs for gaming, the inclusion of HDR would please many who have more capable hardware than consoles. Unfortunately, such a feature may never release.