Largest Destiny update since The Taken King will drop before the end of Spring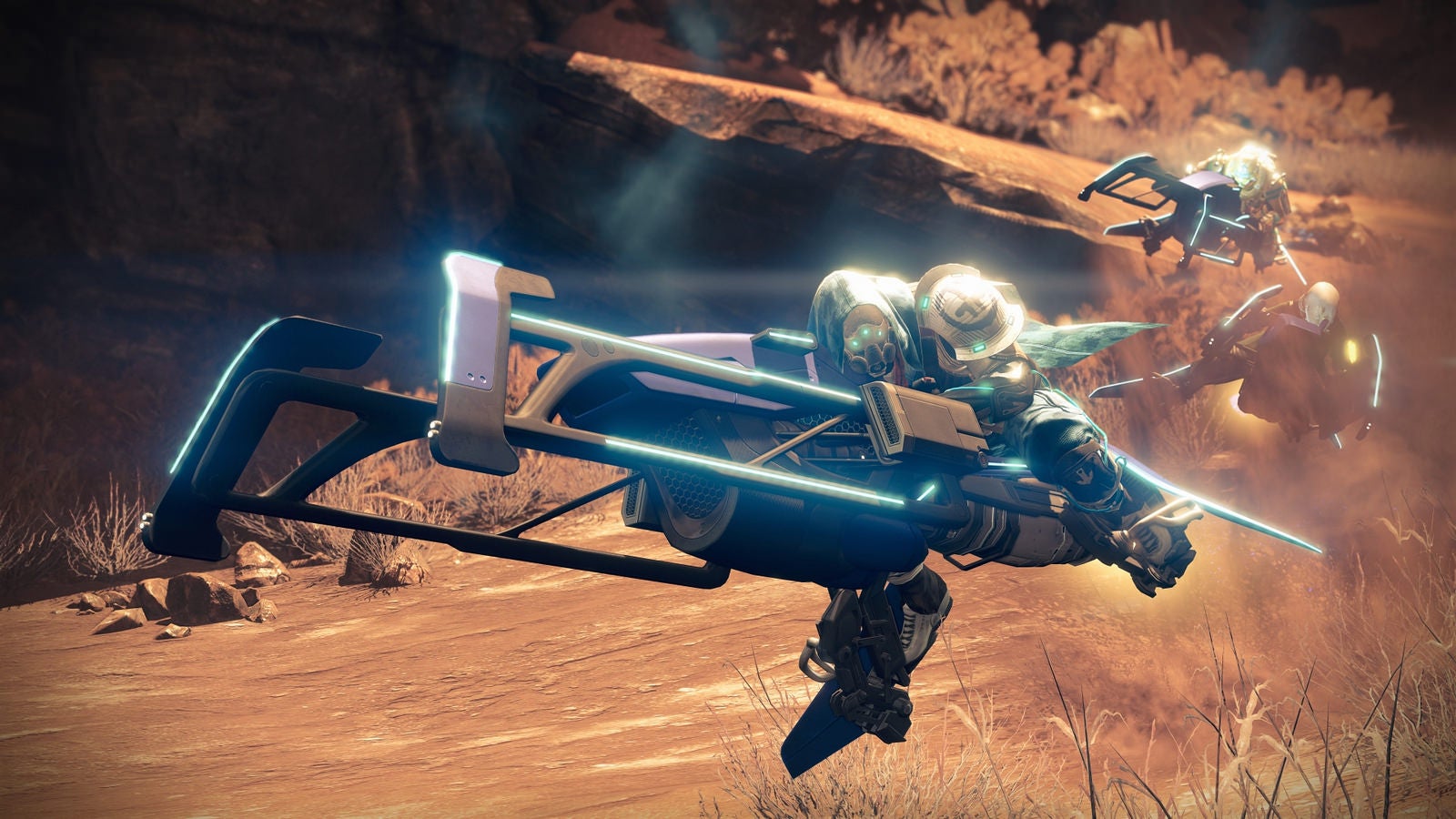 Destiny: The Taken King has no announced DLC, but that doesn't mean nothing's inbound.
Destiny fans have been in a bit of a tizzy since PlayStation Experience last weekend. Some had expected a more significant announcement than the three week Sparrow Racing League event, and Bungie gave multiple interviews but proved entirely reluctant to make any promises.
All this led many to conclude that we'll be looking at short-term events for the duration of The Taken King's lifetime, as opposed to DLC packs like The Dark Below and House of Wolves which changed the game space permanently.
In the latest Bungie Weekly Update, senior community manager Eric "Urk" Osborne addressed this matter at length, and while he still can't announce anything he did provide a vague outline of the year ahead, which includes "some events and some activities that will become additions to your Director" as opposed to timed events.
"The updates described above are all currently slated to hit across Winter and Spring of 2016, with more to come, as well."
"The first of these early 2016 experiences will be on a scale close to Festival of the Lost," he said.
"The second will be far larger than anything you've seen since the release of The Taken King. There's also another significant update to the world and sandbox planned in this same window."
Osborne admitted Bungie has moved on from the DLC formula it used for vanilla Destiny - in order to deliver content without the five month breaks of Year One.
"This year, the plan is to deliver new experiences at a faster clip. To that end, the updates described above are all currently slated to hit across Winter and Spring of 2016, with more to come, as well," he said.
Some of the content Bungie has planned for the year ahead will be launched as surprises, while others will be pre-announced. Bungie won't reveal anything while content is still in deep development, as is its wont.
Whatever is on the way, it won't sneak up on you over the holidays; Osborne confirmed that Sparrow Racing League is intended as this year's holiday event.
"I'm really excited about what's on tap for next year in Destiny, both the events and the bigger ticket content and activities," Osborne added.
"We've already talked about having a sandbox update each quarter, but there's more on the way, too. Please give us some time to sort the details, and lock down the fun stuff to come."