Destiny is getting another shotgun nerf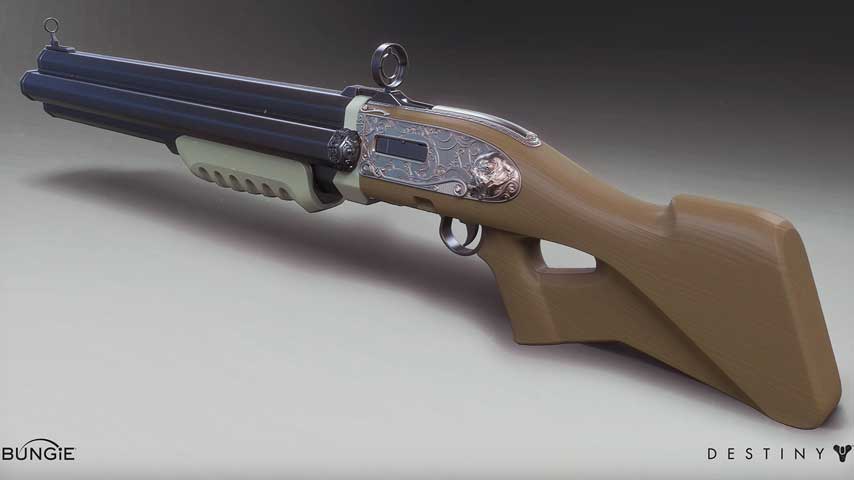 Destiny PvP players either love or hate shotguns, so expect some polarised reactions to this news.
Destiny's Crucible modes are awash with shotguns. Despite their totally legitimate usage when things get up close and personal, many Guardians feel shotguns remain overpowered at a distance. A one hit kill when you walk into an enemy's waiting arms? Fair enough. When they're out of melee range? Not. Cool.
Bungie hears you loud and clear. The latest Bungie Weekly Update announces yet another change to Destiny's most-rebalanced weapon class.
"The prevalence of Shot Package on almost every long-range Shotgun has effectively redefined the close-quarters combat experience. Going forward, we'll continue to dial in Shotgun range," sandbox designer Jon Weisnewski said.
"With the deployment of Update 2.0.1, we will wholesale remove the Shot Package perk from all Shotguns. Any shotgun with Shot Package (depending on the exact weapon) will now have Close and/or Personal, Crowd Control, or Knee Pads. This change has not negatively impacted our PVE playtests.
"With Shot Package on a time-out, we can recalibrate the effective range and research a way to hopefully reintroduce the perk after some time at the work bench."
Weisnewski went on to say that shotgun fans can still utilise class builds that allow for rapid closing of range and the design of the maps themselves to utilise shotguns effectively.
It's true: many a KDR has been propped up by the opposition's tendency to run through choke points without checking their radar. I like to think of a shotgun blast as the equivalent of a warm hug. "Welcome, friend," it says. "Now you know a thing about that doorway that you didn't know before."