Destiny 2: the difference between Kinetic and Energy slots explained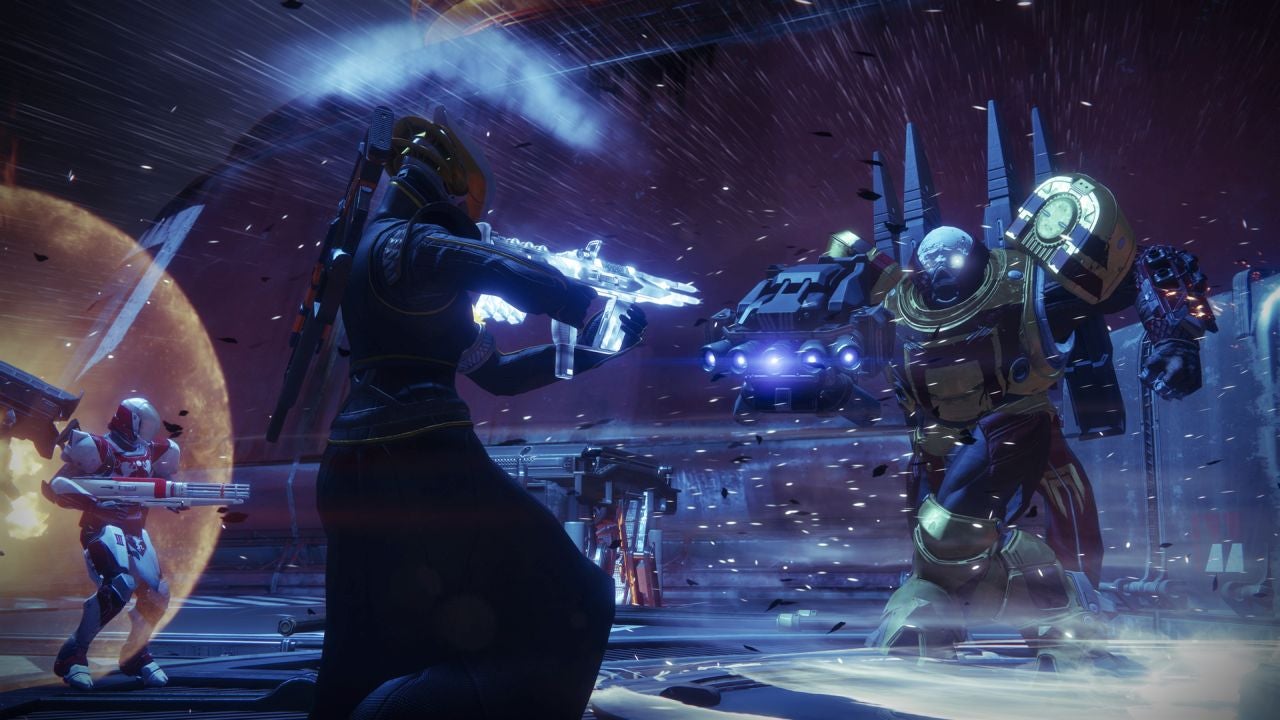 One of the big changes to Destiny in Destiny 2 are Kinetic and Energy slots. While they are similar, they are also very different.
In the video from Arekkz above, he explains the difference between Kinetic and Energy weapons in Destiny 2.
If you watched the livestream, you'll remember that Energy slot consist of the same weapon types you find in the Kinetic slots, only they carry elements. There's a difference though, and the only weapon that features and cross-over of sorts right now is the hand cannon.
The Energy slot isn't just an elemental slot. It has a much greater use especially in the Crucible, which should provide a much more balanced experience in PvP. Arekkz touches upon this more later in the video.
Kinetic slot weapons available during the playable demo event included the aforementioned hand cannon, auto-rifle, scout rifle, and a pulse rifle.
Weapons for the Energy slot included as side arm and couple of SMGs, and again, the hand cannon. This slot can also hold any of the above from the Kinect slot. So, basically, these slots are being referred to as "freedom slots" where players can equip what they want to. Like hand cannons? Use two.
With Kinetic slots, according to Arekkz, what you see is what you get as there's no element. It remains to be seen if weapons in this slot will have better damage to make up for the lack of an element.
Solar, Arc and Void are three elements familiar to Destiny 1 players. With the Energy slot, players now have a counter for Supers used in the Crucible as they deal bonus damage to Guardians in Super. Player also don't have to match the element, so no Arc for Arc etc. The player in Super will still have a power advantage, but at least players will now have a better chance going tow-to-toe with a powered Guardian.
Obviously, there's more to it than that, and he explains everything in details for you in the video.
Destiny 2 releases on September 8 for PS4 and Xbox One. A PC release date is still to be determined.