Destiny 2 players will explore Earth, Nessus and the moons Io and Titan - here's some screens
In Destiny 2, players will be able to explore four new lovely environments in the solar system in order to discover new weapons and combat abilities.
According to Bungie, the four new environments in Destiny 2 are Saturn's moon Titan, Jupiter's moon Io, Earth and Nessus.
Whether the latter is based on the minor centaur planet 7066 Nessus isn't known, but the images sent over don't depict an icy planet.
On Earth, the Vanguard have set up camp in the European Dead Zone. Bungie said this the "largest destination yet," and it features a lush forest, abandoned town, a cave system. Here, the Red Legion has a military base players can explore and contest.
Titan is where Commander Zavala is regrouping at the hands of Ghaul. There is no land on Titan. Instead, players explore a series of Golden Age platforms surrounded by a rolling ocean.
Nessus is described as a "strange and unstable planetoid" fully consumed by the Vex. Here is where players will find Cayde-6 caught up in his own adventures in machinery landscape featuring "sheer walls, lush canyons, and creepy Vex caverns.
Finally, there's Io. This is where Ikora Rey has gone in search of answers after the loss of the Tower, as it's the last known site the Traveler visited during the Golden Age. Sacred to Guardians and Warlocks, it is now occupied by enemies.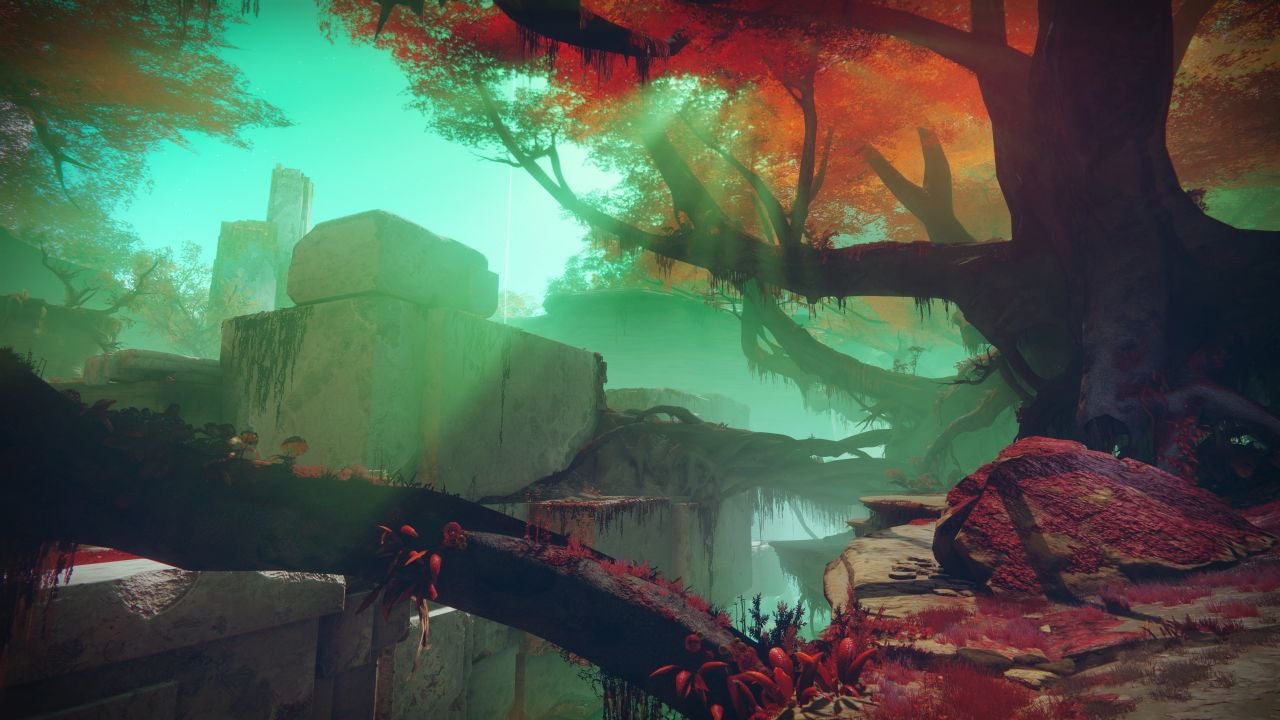 Imagine how gorgeous those environments will look in 4K once the PC version is released? Hopefully, Bungie will commit to a date soon for the platform.
Players will be able to explore all of these worlds without going into Orbit. That bit of news was met with a rousing cheer from the audience at the Destiny 2 live reveal event today.
Destiny 2 will be released on PS4 with PS4 Pro support and Xbox One September 8.