Destiny 2's PC release date unconfirmed as Bungie say it's committed to doing the PC version right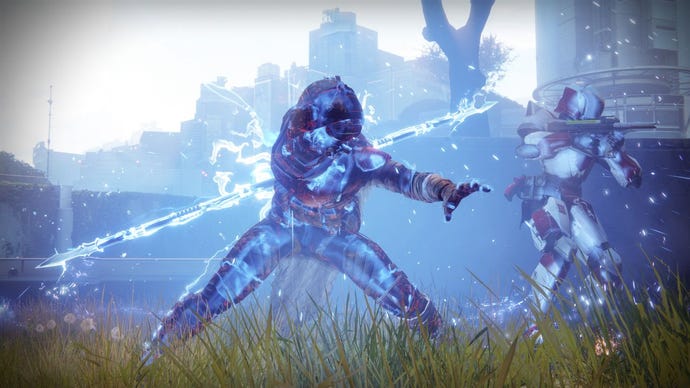 Will Destiny 2 come to PC with lovely 4K support and uncapped framerate after the console release?
Destiny 2 is set for a September 8 release date and this time around it's coming to PC, but a couple of tweets from Geoff Keighley have got people's hackles up about the PC release.
Destiny 2 is "coming soon" to PC, @Bungie not saying that means Sept 8.

— Geoff Keighley (@geoffkeighley) May 18, 2017
Keighley quotes Bungie as saying that Destiny 2 is "coming soon" to PC, and in a second tweet he says, "Bungie is committed to doing the PC version right, more news down the road on release date."
As of press time, Bungie hasn't discussed much regarding the PC version, which is playable on the event floor.
Here's what the firm was willing to share, though:
PC Features
4K Resolution Support (3820x2160)
Uncapped framerate
Full mouse and keyboard support with custom key mapping
Text chat
Adjustable Field of View
Detailed PC settings screen
21:9 monitor support
On Display at the Destiny 2 gameplay premiere
The PC version of Destiny 2 at Gameplay Premiere was running on:
GPU: NVIDIA GeForce GTX 1080 Ti (Courtesy of Nvidia)
CPU: Intel Core i7-7700K 4.2Ghz (Courtesy of Intel)
16GB Ram/500GB SSD/Windows 10
Monitor: Predator XB1 27" 4K IPS with NVidia G-Sync [XB271HK] (Courtesy of Acer)
Keyboard: Razer Ornata Chroma (Courtesy of Razer)
Mouse: Razer Deathadder Elite (Courtesy of Razer)
Headset: Razer Man O'War 7.1 (Courtesy of Razer)
PC players are already split over the news that Destiny 2 will be exclusively available on Blizzard's Battle.net service, so I doubt this will be go down well with them either.
What do you think? Will the PC version release after the console version? Is it more important to get it right than working toward a simultaneous release? Let us know your thoughts in the comments.
Destiny is set for release on PS4, PS4 Pro, and Xbox One September 8.