Bohemia Interactive Tells the Story of Arma and DayZ
From Operation Flashpoint to a Greek prison and back again; Bohemia Interactive has a long and fascinating history.

This article first appeared on USgamer, a partner publication of VG247. Some content, such as this article, has been migrated to VG247 for posterity after USgamer's closure - but it has not been edited or further vetted by the VG247 team.
A few years ago, only a few dedicated enthusiasts knew of developer Bohemia Interactive, but now, thanks to its involvement in the development of zombie survival sandbox DayZ -- and the game that birthed it, Arma II -- they're a well-known name in PC gaming.
The company's 13-year history is a long and fascinating tale, taking in the development of a diverse range of titles, the birth of a new gaming phenomenon... and the apprehension of several staffers over allegations of espionage.
Ivan Buchta and Martin Pezlar from the company were detained by the Greek authorities after being caught snapping pictures of a military airbase -- images that the Greek authorities determined to be a threat to national security. There was no ill intent behind the images; it was simply research about Lemnos, a Greek island that was set to play host to Bohemia's then-upcoming military sandbox sim Arma 3. But still the pair faced a possible 20 years of imprisonment if found guilty.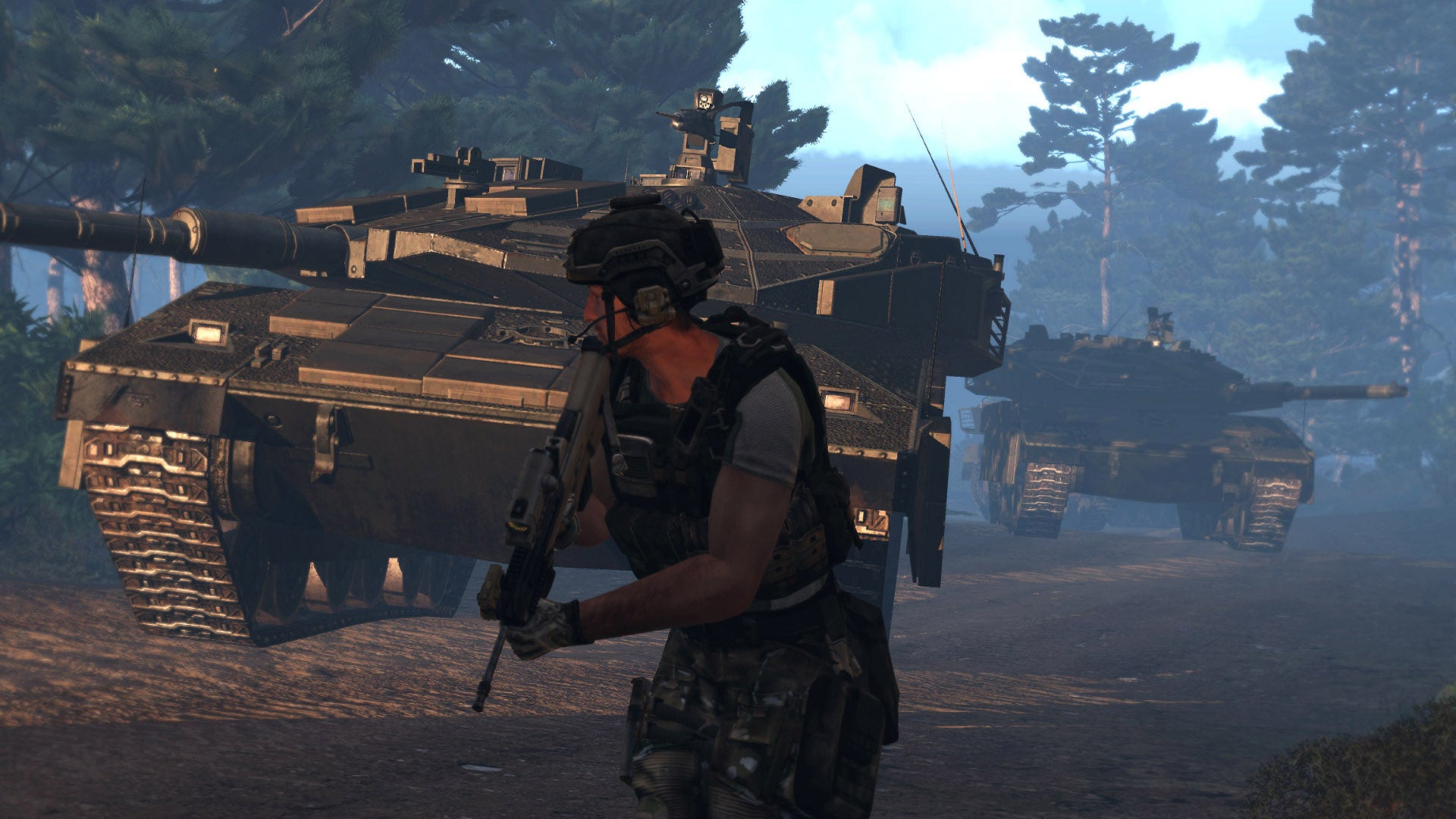 As we now know, Buchta and Pezlar were granted bail and returned home to the Czech Republic after 128 days, and the March 2014 deadline for their trial has since been and gone. It remains unclear as to whether or not the case has been thrown out completely, and in the meantime Arma 3 safely made it to market.
This is just one of many fascinating events in Bohemia Interactive's lifetime, and it's this history that Robert Purchese from our sister site Eurogamer had the opportunity to explore on a recent trip to visit the company and discuss its recent stint in the spotlight.
"Today Bohemia is the biggest, most recognizable studio in the Czech Republic," writes Purchese, "and there are many similarities between it and Polish flag-waver CD Projekt Red, maker of The Witcher games. Both were at the vanguard of establishing gaming industries where previously there were none -- a tribute to their tenacity -- and their upbringings in former socialist countries instilled values fundamental to what they do now, such as valuing online communities by supporting modders, releasing free content and refusing restrictive anti-DRM measures. Both also persevered through hard times, learning from their mistakes to become the global players they are today."
Read the full feature here, on our sister site Eurogamer.