Blood Drive and Clocktower maps return to Gears of War 4 with today's January update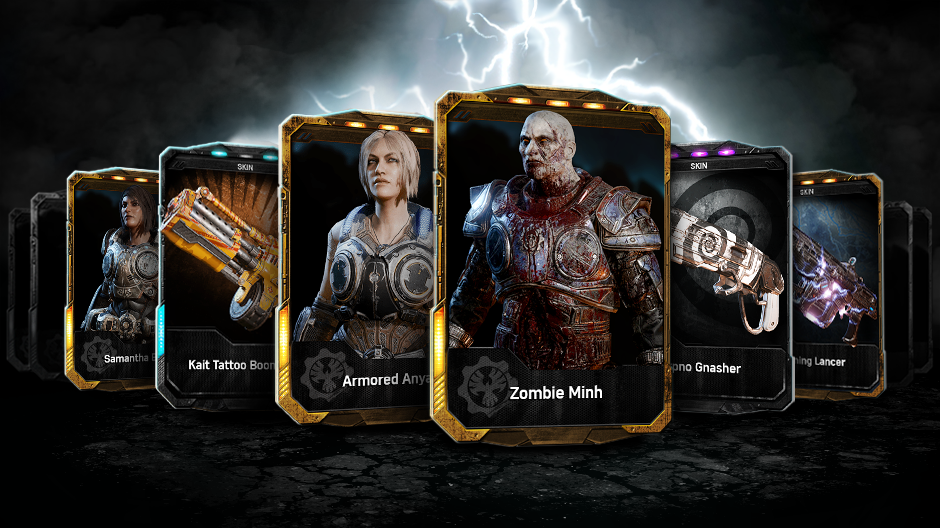 A rather large Gears of War 4 update drops today, and it includes 280 new Cards to collect, re-imagined Blood Drive and Clocktower maps, and some requested community features.
Let's start with new Gears of War 4 cards included with Series 2.
Thirteen new characters are included in the pack featuring the first drop of Legacy Characters such as Armored Anya and Armored Sam from Gears of War 3. There's also Zombie Minh and a "surprise legacy character" that will come in a Scrap-only Card soon.
Additionally, there are over 260 new Weapon Skins across 13 skin sets including the Lightning Skin or the Chillin weapon set.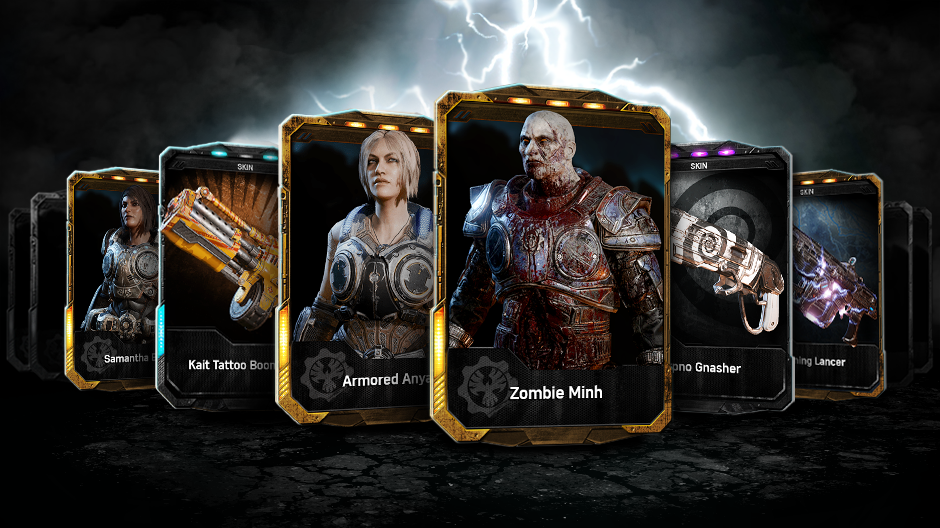 All Series 2 cards are available in standard Gear Packs and can be crated using Scrap.
Coming later this week is the Series 2 Airdrop for Season Pass holders. It contains 20 Gear Packs with 60 random cards from the Series 2 Characters and Weapon Skins. It arrives on January 13 and will be awarded to anyone who has purchased the Gears of War 4 Season Pass as well as all new Season Pass holders from that date.
Season Pass holders can also login every Friday going forward to claim a bonus Bounty Gear Pack.
As noted above, the Blood Drive and Clocktower maps are returning. Both maps are available to Season Pass holders in the Developer Playlist today with Double XP and 20% more Credits, and will be available for free to everyone else on the Public Playlist starting January 17. Watch the videos posted to see how the maps look in-game.
Those had a look at the armor featured in the Gears of War Art collection will find all five winning designs added to the game in late January. Players will be handed the gear if they logged into Gears of War 4 before December 31, 2016 while connected to Xbox Live.
Finally, new features have been added with Title Update 3 including quit penalties, a Join In Progress feature, improvements to Spectator Mode and more.
Full patch notes can be found through the Gears of War forums.
Title Update 3 for Gears of War 4 will be released today at 10am PT/1pm ET/6pm UK. You may notice some disruption approximately one hour before the update is pushed out.