BlizzCon 2019 takes place November 1-2, first round of tickets go on sale next week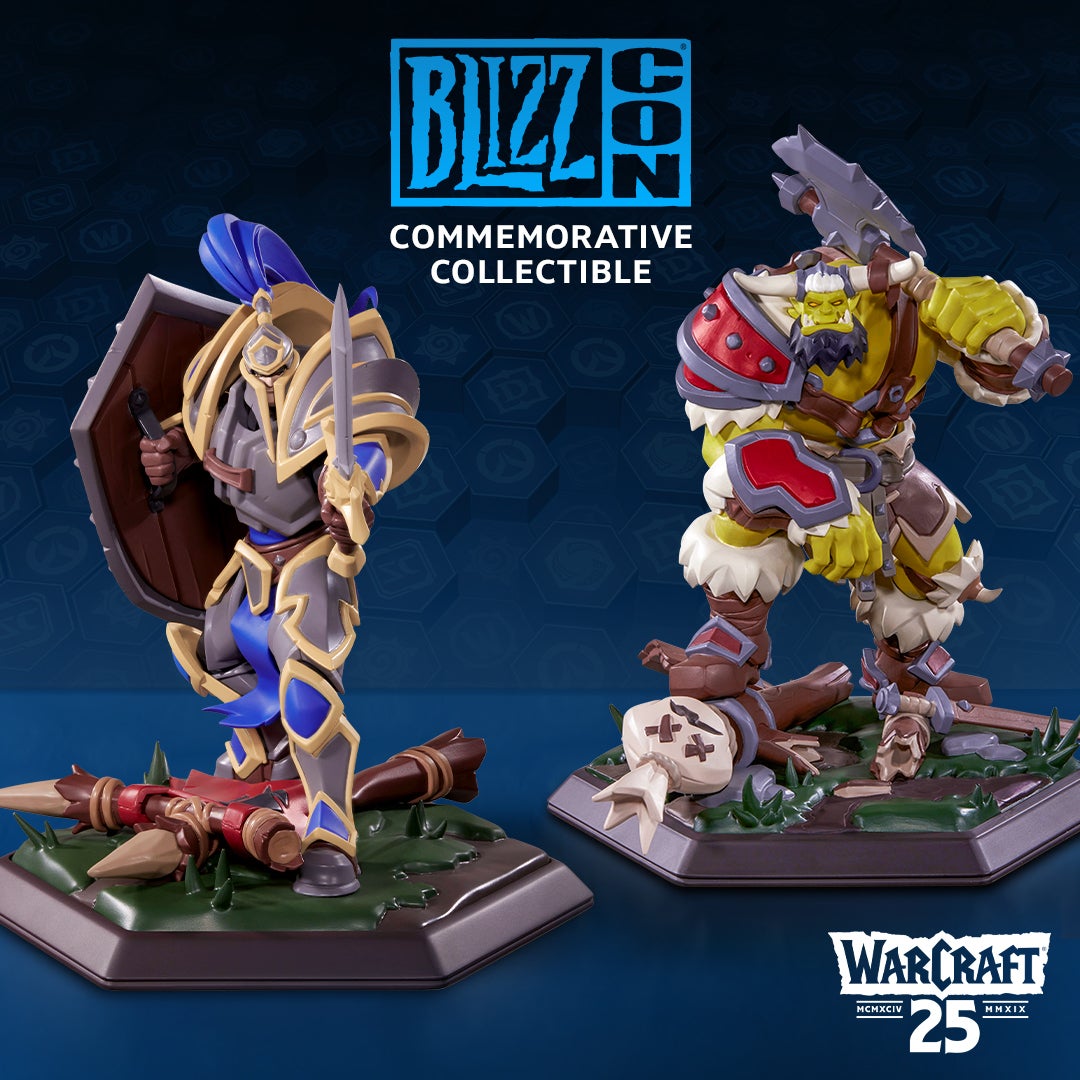 BlizzCon 2019 has been dated, and tickets go on sale starting next week.
BlizzCon 2019 returns to the Anaheim Convention Center this year November 1-2, and the first round of tickets will go on sale May 4.
This year, Blizzard is hosting a Pregame Festivities event the day before things kick off. You can also expect eSports events such as the Hearthstone Global Finals, Overwatch World Cup, and the global finals for the StarCraft 2 Wrold Championship Series.
World of Warcraft Arena World Championship Finals will also take place along with the inaugural global finals of the World of Warcraft Mythic Dungeon International.
BlizzCon 2019 Pass and ticket schedule
First round tickets will go on sale next week on Saturday, May 4 at 10am PDT, 1pm EDT, 6pm BEST, 7pm CEST.
The second round of tickets will go on sale Wednesday, May 8 at 7pm PDT, 10pm EDT - May 9 3am BST, 4am CEST.
Instead of a goody bag, every ticket purchase this year comes with a choice of premium BlizzCon Commemorative Collectible statue. You can choose between either a human footman or orc grunt created to celebrate the 25th anniversary of Warcraft. Both are shown in the image above.
New this year is the BlizzCon Portal Pass, a separate ticket option which includes access to Darkmoon Faire during a new "Night at the Faire" event on the eve of BlizzCon.
The Portal Pass also includes several "convenience-related extras," such as an option to be among the first to enter the show on Friday and Saturday, preferred parking, separate registration and security lines, a dedicated lounge to mingle with Blizzard employees, and more.
You can also still pick up the usual, core BlizzCon Pass which offers the same full general-admission access as in previous years.
The BlizzCon Benefit Dinner package will also be available again this year.
Quantities of all three ticket types will be available in both waves—unlike previous years, there will not be a separate wave for the BlizzCon Benefit Dinner.
Pricing is $229 for the BlizzCon Pass, $550 for the BlizzCon Portal Pass, and $750 for the BlizzCon Benefit Dinner.
Further details BlizzCon 2019 will be announced at a later date.