Batman: Arkham Asylum PC specs released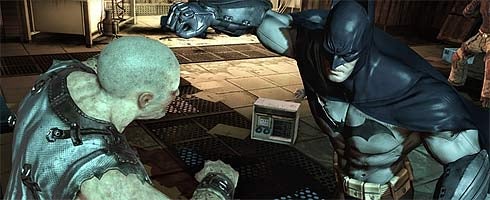 The PC specs for Batman: Arkham Asylum have been released via the Eidos forums. It's not for slouches, from the look of it.
Minimum:
CPU: Intel single core 3 Ghz or AMD equivalent
Memory: XP = 1 GB, Vista = 2GB
GPU: Shader Model 3 NVidia 6600 or ATI 1300 or higher
Recommended:
CPU: Pentium D 3Ghz or AMD Athlon 64 X2 3800+ (Dual core)
Memory: XP = 2GB, Vista = 3GB
GPU: NVidia 7900 GT or higher
Enhanced for multi-core
Online features:
Still no date. The game's being strongly tipped, so keep a good eye out. Thanks, Blue.