Ark: Survival Evolved update adds fishing, two free add-ons, new critters and a free weekend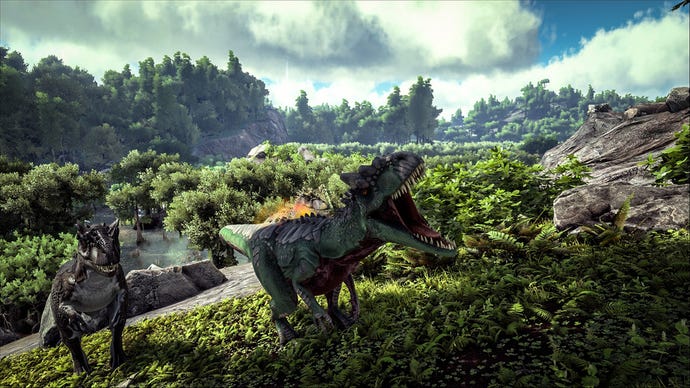 If you have yet to dip your toes into Ark: Survival Evolved, you can do so free for the entire weekend on Steam.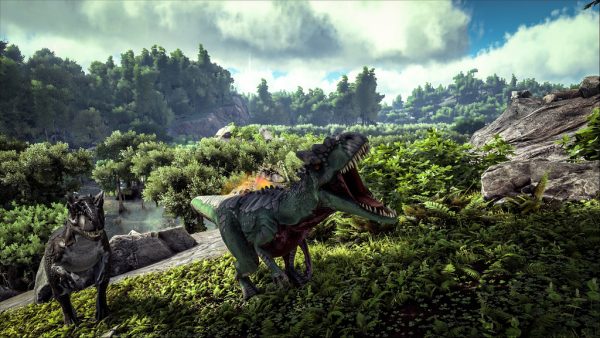 The game was recently updated to version 245 and includes the new creatures Allosaurus and Pelagornis along with the ability to fish.
According to the update noted on Steam, the Primitive+ Ark Total Conversion add-on has also been made available and it alters the available tools, weapons and structures in the game . This is to reflect what humans "could realistically create using primitive technology and resources."
As well as the release of Primitive+, the rather large patch also features the free expansion to The Center. It is nearly double the size of the playable geography of the standard Ark Island landscape making it about 70 square kilometers.
The Center now contains more biomes, islands, caves, and a new boss arena. It also adds a "wide variety creatures to tame" and to hunt and "complements the current ARK biomes with a rich, hand-drawn Tolkien-esque aesthetic."
Pelagornis, one of the new creatures added, is a mount which has the ability to fly, walk, and surface-swim. The Allosaurus is a pack hunter, which is smaller than a Tyrannosaurus but faster. Once the creature bites you, his pack jump into the fray.
Patch notes can be found in the link above.
Ark: Survival Evolved also is on sale through Steam for 50% off the regular $29.99 price tag until August 3.