Ace Combat 7 announce spoiled by Infinity update - rumour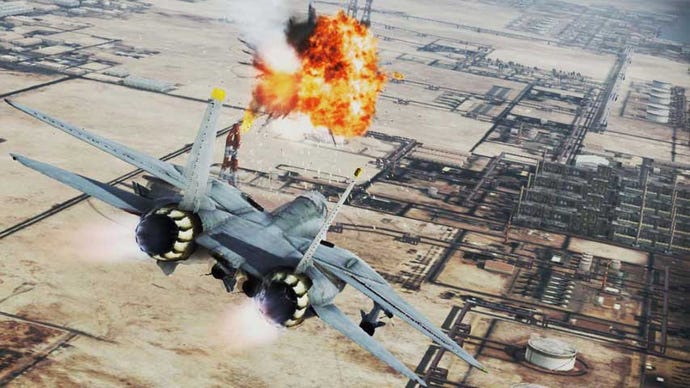 Ace Combat 7 may be announced at PlayStation Experience this week.
Ace Combat Infinity was updated in Japan recently, and it looks like Bandai Namco may have slipped in something it didn't necessarily want players to see.
According to dataminers posting on a Japanese message board devoted to Ace Infinity, the update contains text referencing the announce of Ace Combat 7 at PlayStation Experience. Players will even be unable to unlock Ace Combat 7 emblems in-game to celebrate the announce.
According to DualShockers' translation, the update is said to specifically reference a trailer.
The information cannot be verified, so it may all be total nonsense. Still, keep your ears and eyes open this week; we're expecting plenty of reveals and announces between PlayStation Experience and The Game Awards 2015.