Games you forgot came out in 2018
2018 felt like a long year, with its fair share of forgettable games. In this list, we hope to remind you of a few of them.
It's been a strange year for games. 2018 is responsible for many tremendous, brilliant experiences, triumphant series comebacks, and record-setting new trends.
But it's also a year full of uninspired releases, embarrassing misses, and a few of those games that just came and went without anyone realising.
One of my responsibilities at VG247 is to maintain our glorious release date list, which means I've probably – at one point or another – passed by the majority of their names. Despite this, a couple of the games you're about to read about surprised even me. Because, like many of you, I too am shocked they actually came out this year.
Before we get on, an important disclaimer. This isn't meant to necessarily be a list of bad, disappointing, or otherwise uninteresting games. Developers more often than not have the best of intentions, and the last thing we want to do is ridicule their efforts, however unsuccessful.
That said, we also play a lot of games every year, and have to keep an eye on many more, so we can recognise when something just hasn't captured the mindshare, whether it be immediately at release or weeks from launch.
In no particular order.
Metal Gear Survive
It's hard to pinpoint exactly why Metal Gear Survive is so forgettable. It's impossible to imagine a game bearing the title 'Metal Gear' being anything but, at the very least, intriguing.
Yet, somehow, you'd struggle to name Survive's release month, or even be sure it came out this year at all. A combination of tired survival mechanics, a bland story, and little marketing ensured that only few will care.
Fewer still enjoyed it, judging by how it was received. Many would argue that a mediocre game is not worth remembering, but you would have remembered a terrible God of War or Crash game, wouldn't you?
Metal Gear Survive is a rare case of a game everyone was ready to forget about the moment it went out the door. In hindsight, maybe it had everything working against for it to have any real real chance, but that is of little fault to anyone but Konami.
The Crew 2
The Crew 2 came out in the second half of 2018. Prior to launch, it had several public tests, so it wasn't exactly without fanfare. The beta impressed many, myself included, but the launch version was nothing to write home about.
A slim package of content, poor vehicle handling, and lack of basic features like PvP made it look like an Early Access game. Ubisoft had a real shot at unseating Forza as the king of that segment of arcade racers, and The Crew 2 certainly had no shortage of interesting ideas.
Maybe The Crew 2 will be a better game in 2019, with more content and further tweaks – but it's nothing anyone cared about in 2018.
Onrush
Can you believe 2018 had all these racing games that aren't Forza? I sure can't, and it pains me to put Onrush on this list.
Onrush is easily the most interesting driving game in a decade, a true classic arcade gem that earnestly attempts to inject fresh and interesting ideas into the genre.
Unfortunately, the team's efforts weren't rewarded with success. Most of those who played Onrush came away impressed, it's a shame not many of them bought it.
Perhaps now that it's free on PlayStation Plus, everyone with Plus will get a chance to play one of the best games of 2018.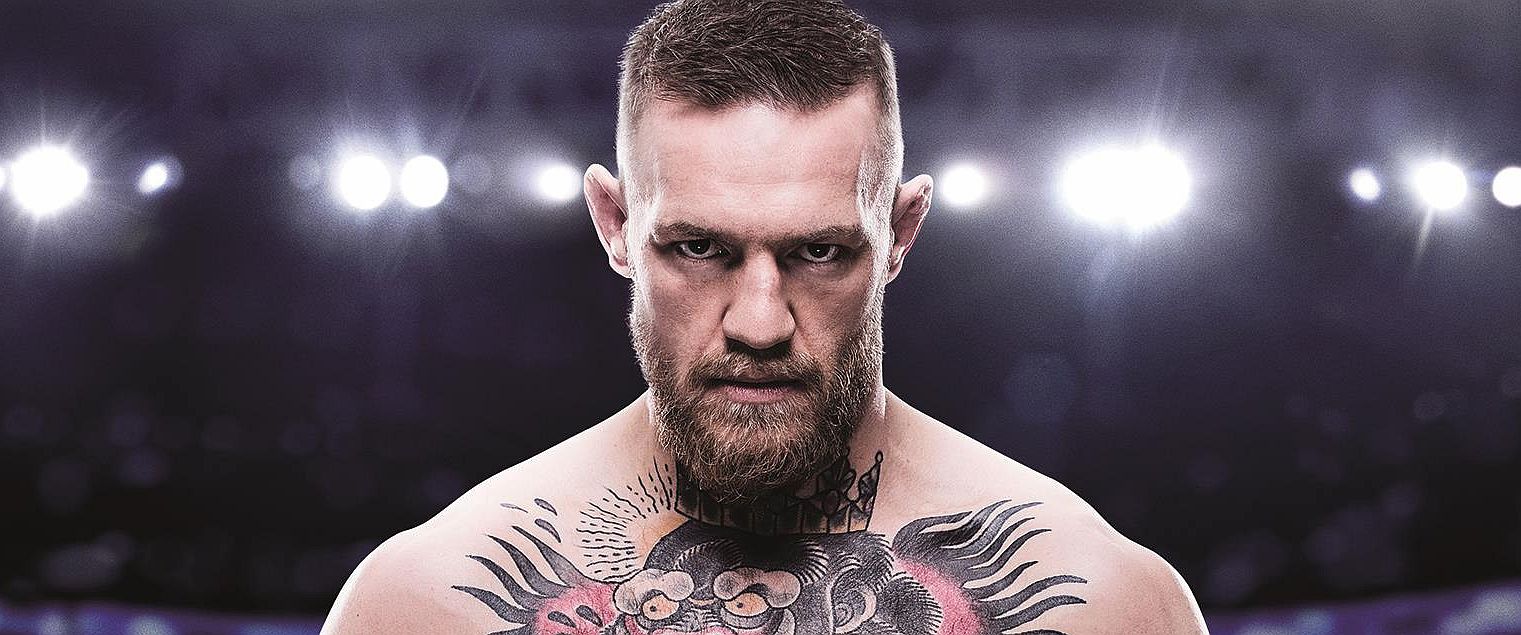 UFC 3
Be honest, do you remember a mainline UFC game releasing this year? You probably don't, and it looks like that was the case for most people.
I couldn't tell you a thing about the sport itself, but I can definitely say UFC 3 was dead on arrival. EA's reputation in the post-Battlefront 2 era wasn't good, and by most accounts, the game itself isn't either.
UFC 3 launched with an aggressive loot box model, at a time when the trend was beginning to fall out of favour with players, which only hurt it. I am sure the dedicated UFC community is having fun with it, but for everyone else, UFC 3 is an invisible game.
Extinction
Extinction, wouldn't you know, is an action game that came out in 2018. Extinction had an interesting premise. You play as an agile hero tasked with taking down towering, definitely-not-Titans ogres.
The game's movement showed impressive freedom. With combat created by the fighting game masters at Iron Galaxy, it was bound to catch a few eyes. Sadly, Extinction was poorly received, with many blaming uneven difficulty and repetitive gameplay.
It's definitely disappointing to see Iron Galaxy's first big game miss the mark, and especially so for me because I was looking forward to it. Hopefully the team's next outing will be far more successful.
Burnout Paradise Remastered
There's little argument that all of EA's Need for Speed titles this generation have been forgettable. EA doesn't share sales figures, but I don't imagine any of them meeting its expectations.
Since the start of the generation, fans have been asking EA to remaster two games more than any other: Mass Effect, and Burnout Paradise. EA finally obliged, creating a decent, but otherwise unimaginative straight port.
It should have set the world on fire. This is the only Burnout game we've had this generation (so far), and considering how fondly remembered the series is – especially Paradise – you'd expect its re-release to be a much bigger deal.
I honestly couldn't put my finger quite on why few remember the remaster came out this year. Maybe EA didn't push it hard enough, or perhaps players expected a more impressive port with modern graphics. It's also possible the release was overshadowed somewhat by the original being compatible on Xbox One months prior.
Hard to say, but let's hope EA didn't get the wrong message there, because god knows we could use a proper Burnout game right now.
State of Decay 2
If you weren't fully on board the Sea of Thieves bandwagon, whether happy with it or disappointed by what it was at launch, you probably had one other big Xbox exclusive to look forward to in 2018 that wasn't Forza.
And so, two months on from Xbox's first disappointing exclusive of the year, came another that didn't end up faring much better.
State of Decay 2 is far from a bad game. It's a very engaging management sim disguised as a zombie shooter. The sequel was supposed to smooth out the original's rough edges and finally make a case for State of Decay's brand of gameplay, at least to everyone who missed the first one.
A terrible launch state and a failure to capitalise on those lofty goals ensured that only the core community cared. No one expects State of Decay 2 to have the mindshare of Halo, or even Rare's next big game, but surely an Xbox One exclusive – for a console lacking them – would be better remembered by December?
We Happy Few
We Happy Few is sort of a victim of its own success. After that stunning E3 2016 trailer, everyone turned their attention to Compulsion Games, eagerly waiting for the next showing and eventually, the game itself.
But what most didn't count on was an Early Access release with what turned out to be a survival game. We Happy Few technically went into Steam Early Access in 2016(!), but its official launch was this year.
It didn't impress when it first became available in July 2016, yet so many held out hope that the launch version, two years later, would magically turn it into the game they imagined.
It also didn't, and only served to remind everyone not to get too excited about video game trailers.
Unravel 2
Unravel 2 was announced and released on the same day. EA revealed it on stage at E3, and it became available a few hours later.
It was a nice surprise, but perhaps EA knew that pulling off this stunt will be the best marketing it could do for a sequel to Unravel.
By most accounts, Unravel 2 is a better game that its predecessor, with more interesting mechanics. The sequel even improves over the original's stunning visuals, and you can't deny its creator's infectious enthusiasm.
Five or six years ago, a game like Unravel would have easily landed a spot on many people's top ten lists. Maybe it says something about indie game saturation that we're struggling to remember it.
Bonus: Forgotten Royale
It doesn't take a genius to figure out that the year following the explosive success of PUBG would see legions of new battle royale games hit the market.
This isn't a bad thing, obviously. Video game development is an iterative process, and we could all use some interesting ideas, or twists on established ones. Battle royale itself is built on survival and shooter mechanics, but you can't honestly say Blackout is the same as regular Call of Duty multiplayer, for instance.
2018 saw the release of a number of indie games, all hoping to capitalise on some of that immense, newfound interest in the fledgling subgenre. I can't earnestly say that the games I am about to mention weren't interesting. In fact, I have had fun playing many of them.
But none are remembered today, which is what ultimately matters here. More importantly, for battle royale to work, you need a large player base, which most of these games just couldn't attract – and if they briefly did, couldn't maintain.
There are doubtless dozens more than the games below, but those are the most higher profile.
Islands of Nyne, Fractured Lands, Fear the Wolves, Darwin Project, Radical Heights, Realm Royale, Dying Light: Bad Blood, Last Tide, Cuisine Royale.