Fortnite hits concurrent player count of 8.3 million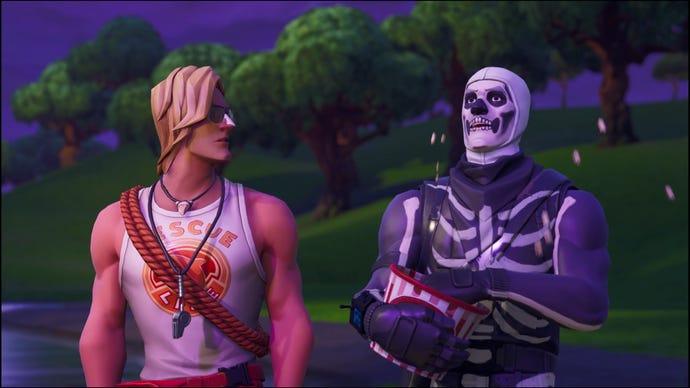 Fortnite launched in South Korea this week, complete with a new set of challenges. more
This week saw the introduction of Fortnite's Battle Royale mode in South Korea, where players were encouraged to play at PC Bang cafes to complete PC Bang challenges.
Epic Games Korea gave an interview where its spokesperson, Sung Chul Park, stated that Fortnite now has 8.3 million concurrent players worldwide.
Yep. You heard us: 8.3 million people playing Fortnite simultaneously.
VG247 has verified the numbers with a spokesperson from Epic Games, twice.
This is a meteoric rise in numbers considering that Fortnite previously hit a peak of 3.4 million concurrent players in February which caused major service disruptions.
It will be interesting to see how Battle Royale goes down in South Korea, given that South Korean players often dominate the esports scene.