Destiny 2: Gunsmith Banshee is selling Legendary Kinetic weapon mods
If you hurry up, you can score one of Destiny 2's rarest items: Legendary Kinetic weapon mods.
In Destiny 2, you'll see plenty of Energy weapons come equipped with Legendary mods, but rarely will you find a Kinetic weapon with one of these.
Beyond that, you won't get Kinetic Legendary mods as drops for completing activities, and, before today, they weren't available for sale at Gunsmith Banshee. Today's stock, though, includes the ability to buy one of these.
They're available to anyone (DLC owner or not), but you're going to need ten Legendary Shards, and five mod components for each roll. One is enough to boost your overall Power level, since it adds five to the weapon's attack power, and it may just be what you need to get over the hump.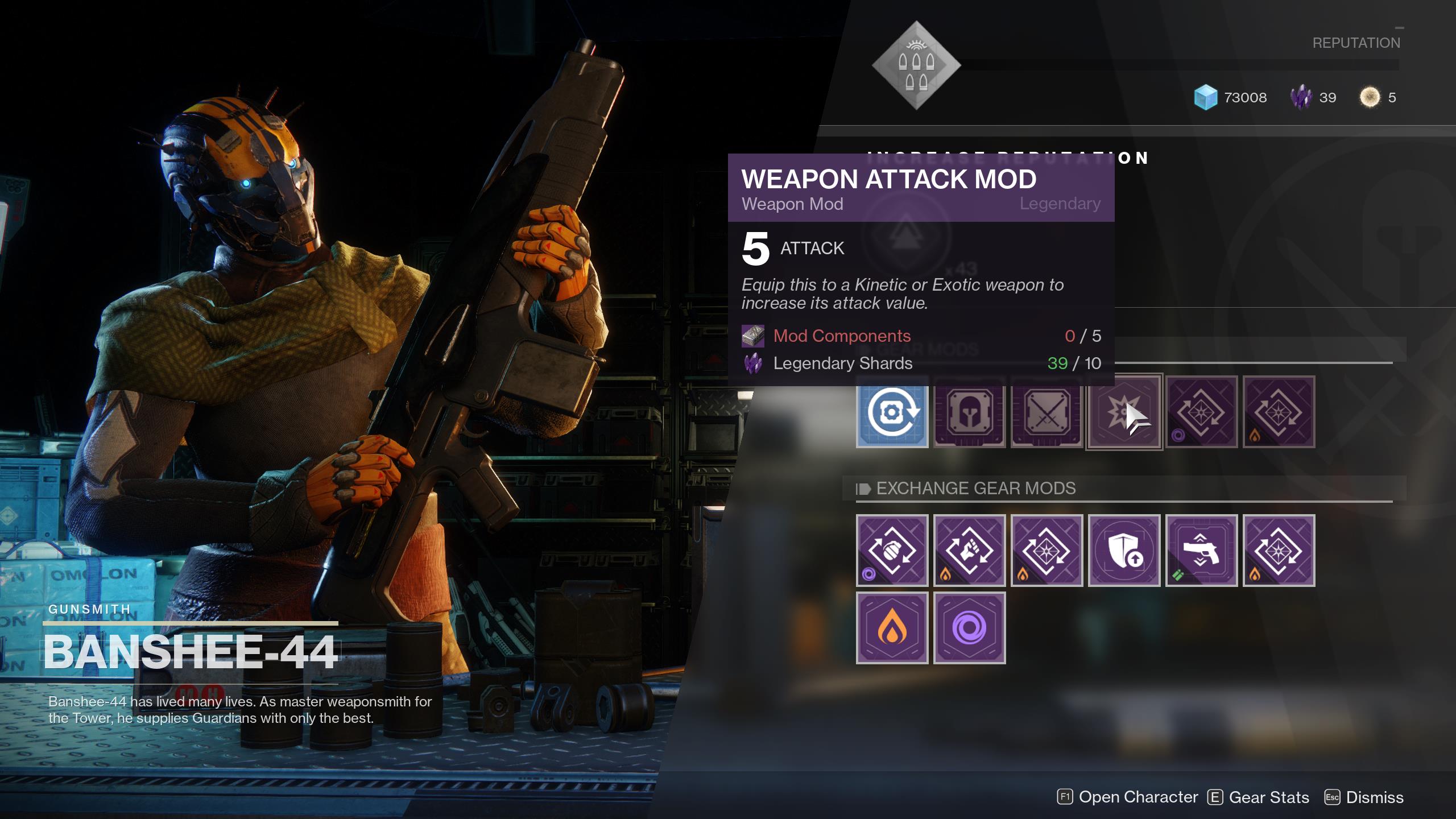 As pointed out in our Destiny 2 mods guide, mods are a vital part of the endgame grind. To get mod components, simply dismantle any Legendary mods you may have.
Banshee's stock changes daily, so get it while you can.
In case you missed it, Curse of Osiris – Destiny 2's first expansion – came out last night. We've updated our massive guides for Exotic armour and Exotic weapons to include the new toys. We're working on more Curse of Osiris-specific guides, but you can find out how to get to the locked-off chest in the Lighthouse in the meantime.