People are so sick of Creation Club, someone created a mod to remove every mention of it in the Fallout 4 menu
Bethesda's recent launch of the Creation Club mod market didn't exactly go well with the fans.
Still, you can mostly ignore it and play your Fallout 4 without issue. Unless of course you really hate having to see the Creation Club news box every time you launch Fallout 4.
This particular addition came with the game's most recent update, which launched alongside Creation Club. Fear not, though, because mods always find a solution.
No More Creation Club News is a simple mod for the PC version. Created by InAComaDial999, the mod has a single job: remove the Creation Club box from the top right corner of the main menu screen. Doing this means you'll miss on the 100 free, introductory credits Bethesda offers, but if you really hate it that much, that's not really a loss.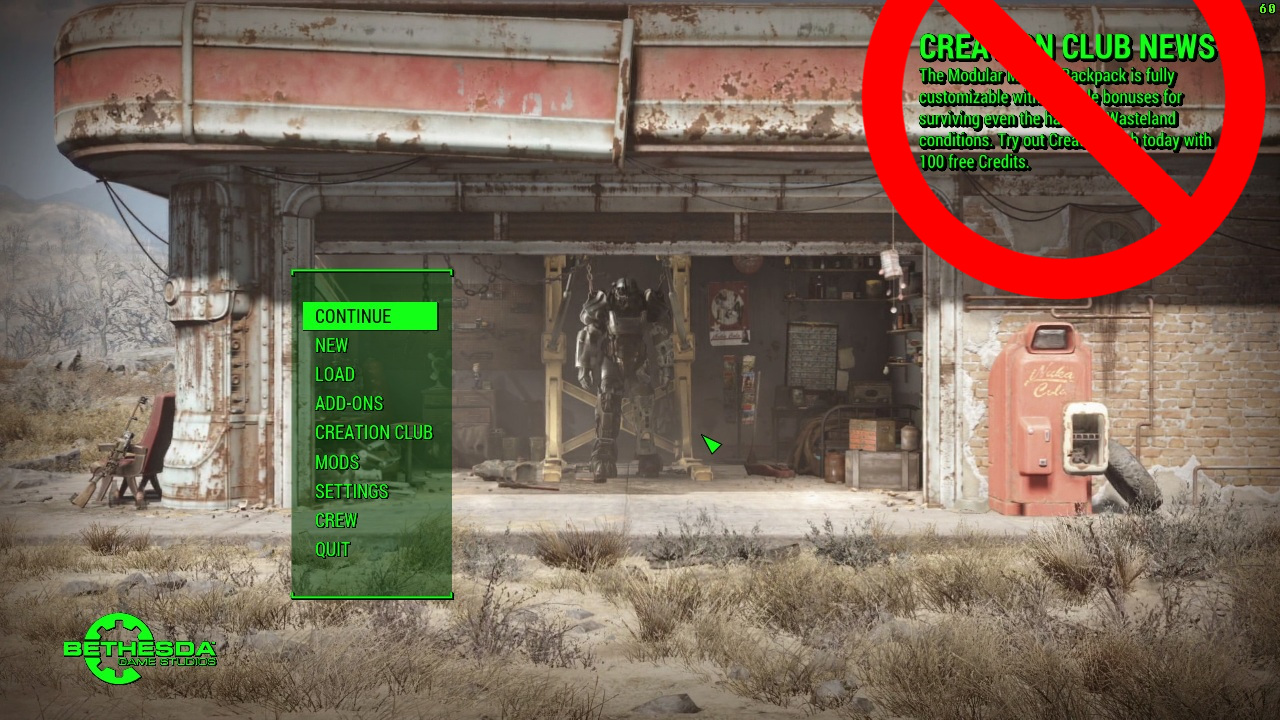 The mod is popular, too. It's currently among the highest voted-for mods on Nexus Mods (via PCGamer), with over 15,000 downloads so far. To download it, simply head over to the official Nexus page and follow the simple instructions.
Creation Club may be here to stay, but you can at least pretend it doesn't exist, even if it doesn't really affect the the wealth of the already available free mods.