You can't pre-order the Xbox One X just yet, but many retailers would love to email you when it's time
There's a very good reason why the Xbox One X can't be pre-ordered today.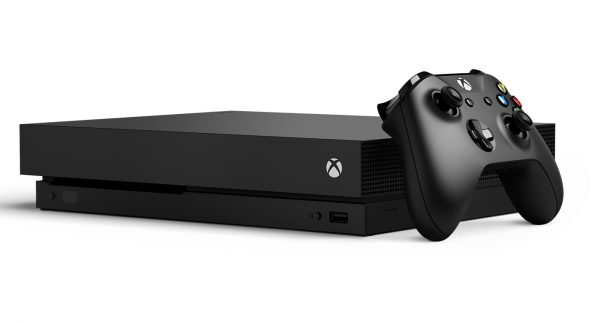 After the official reveal of the Xbox One X during last night's Xbox E3 2017 briefing, many flocked to Microsoft's official site and those of the various retailers only to find the console not available for pre-order.
Though it may seem bizarre, seeing as we're not really that far off from release, not to mention how most devices today are almost always available to pre-order at announcement, there's actually a good reason why you can't part with $500 of your money just yet.
Spotted by Wario64, the official site for the Xbox One X confirms that the device has yet to be approved by the Federal Communications Commission (FCC) in the US. Until that approval has has been obtained, you won't see it up for sale.
Microsoft's Albert Penello said on IGN's live show that there's a "cool pre-order programme" coming later this year, though he didn't specify what that actually means.
Albert Penello says they will do Xbox One X preorders "later in the year" pic.twitter.com/WDTgUY9kF3

— Wario64 (@Wario64) June 12, 2017
For now, all you can do is give your email address to Amazon, Best Buy, GameStop and others.
Xbox One X officially launches November 7 worldwide.