Steam update makes moving install folders easier, adds configurator support for Xbox and generic X-input controllers
A new Steam update has made moving game install folders much easier. Users will also find the service natively reads and recognizes Xbox 360, Xbox One, and generic X-Input controllers.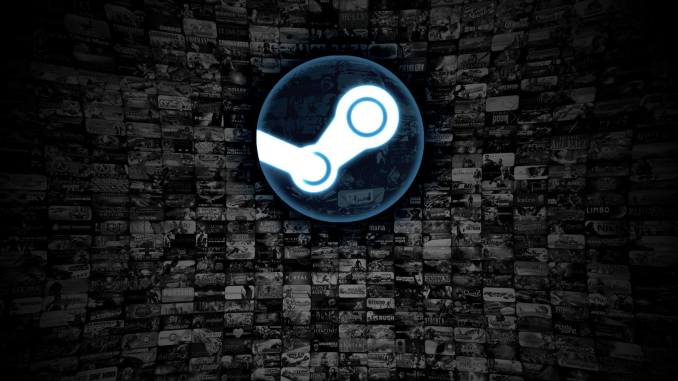 Many of you who are Steam users probably know what was included in the latest update, but there are many who just accept the client update, relaunch Steam and move along without reading the patch notes. This is for them, mainly.
Before, when a user wanted to move an installation folder, they had to search for the game folder in their Steam library, make a copy, and manually move the files to a new location. It wasn't rocket science, but it wasn't smooth as silk either.
With the new client update, all users have to do is click on the game in their library, right click it, select properties, click the local files tab, choose the move install folder option and then the destination folder.
Some Steam users are reporting the Move Installation Folder option isn't available to them, despite applying the update. Users who have opted-in for Steam client betas are reporting it as well. It's possible the option is a slowly being rolled out. My client doesn't have the option available yet either.
The update also added Xbox 360, Xbox One, and Generic X-Input controller configuration support, which was made available in beta earlier this month.
It also added additional support for third party PS4 controllers and fight sticks.
More changes and additions were applied with the client update. The patch notes are listed below.
General
Updated Web control to Chromium v56.0.2924.10
Account email and password wizards are now web based and offer usability and recovery improvements
Game install folders can be moved to other Steam Library folders under Properties / Local Files
Improved download/update error messages when game files are locked by other programs
Improved error message when you fail to install a game and don't have enough disk space due to user quotas
Added "Repair" option for Steam Library Folders to fix Windows user access rights
Support for including log files and crash dumps in system reports when submitting some types of help requests
Fixed a client issue causing HITMAN™ to skip one-time setup on new computers
Fixed an issue that could cause the client to hang when the computer wakes from sleep mode
Fixed incorrect colors in screenshots and In-Home Streaming for Vulkan applications on AMD hardware
Big Picture
Added support for using the overlay keyboard for games that have launchers
Improved display when running on retina enabled devices under OSX
Steam Controller
Added XBox 360, Xbox One, and Generic X-Input controller configurator support. This allows all recognized controller types to use the advanced mapping features of the Steam Controller Configurator. Note that because X-Input currently lacks per-controller means of unique identification, all controllers of that type will share personalization and configuration settings. As they share the same inputs, Xbox 360/One/Generic controllers will all see each-others configurations when browsing. Automatic conversion will be attempted when loading configurations from other controller types.
Unrecognized Generic X-Input gamepad style controllers will be recognized by the Steam Controller Configurator once their buttons have been assigned to match a generic gamepad layout.
Recommended configurations specified for a game by the developer will now attempt to assign based on Controller Type.
Added option to disable Guide Button issuing a Steam focus change. This is available through the Big Picture controller options menu. This allows better interoperability with other applications which use the Guide Button, such as PSNow.
Added Single Button simple button mode for trackpads. This allows a trackpad to be treated as a single giant button.
Fix for free-floating On Screen Keyboard running very slowly if a game was open but did not have focus or was running windowed.
Added independent horizontal/vertical scaling to joystick move and joystick mouse.
Joystick Move mode no longer shows mouse sensitivity option unless mouse output is selected.
Added additional support for third party PS4 controllers, including some HORI, MadCatz, and Armor pads and fight sticks.
Fixed a bug with PS4 triggers where they were being scaled incorrectly, leading to maxing out of the value too soon.
Added ability to change x-input controller order from the Controller Options menu – so in multi-controller setups of x-input games, the mapping of physical controller to x-input index can be swapped around. Note that this currently only applies to controllers that have opted into Steam Controller Configurator support.
Fixed Configurator Switch Controller interface not showing controller icons.
Re-enabled Gamepad outputs for desktop configurations for users of third party programs which hook into applications via the desktop configuration.
Added XBox Controller Rumble Support
Added 'Turn Off Controller' Support for PS4 Bluetooth and Wireless Receiver
Added Open Big Picture controller action binding.
Fixed a bug where Steam Chords wouldn't work reliably when multiple controllers were connected and disconnected in a single session.
Fixed Volume being muted when connecting a Sony Wireless Receiver in Windows
Fixed analog stick on-screen-keyboard interactions not working inside of Big Picture
Fixed Guide Button not switching into Big Picture when Steam has focus but Guide Button Focus option has been disabled.
Add support for Emio PS4 "Elite" controller
Windows: Added overlay support for new Windows 10 Insider preview builds.
OSX: Reduced energy usage when Steam is not the active application rights.
Linux
Improved interactions between the Steam runtime and host distribution libraries, which should let Steam work out of the box with open-source graphics drivers on modern distributions. If using an older distribution or running into problems, use STEAM_RUNTIME_PREFER_HOST_LIBRARIES=0 to revert to previous behavior.
Unify close-to-tray behavior with other platforms. If using a distribution that doesn't have proper compatible tray support, use STEAM_FRAME_FORCE_CLOSE=0
Added idle detection, friend status will now automatically switch to Away/Snooze
Fixed Steam not obeying SIGTERM, Steam will now gracefully exit when logging out of a session
Fixed keyboard input and cursor switching in overlay for Vulkan applications
Update Vulkan loader in the Steam runtime to enable Xlib support
Updated libxcb in the runtime with a fix for DRI3-related crashes on open-source graphics driver
The update is 66.20MB in size, and will be applied when you launch Steam. If it doesn't, just click Steam in the upper left corner of the screen and choose the check for Steam updates option.