You don't need to play Dark Souls 3 to get spooked by this amazing Jailer costume
This Jailer costume may originate from Dark Souls 3, but it sure will scare anyone regardless of whether or not they play the game.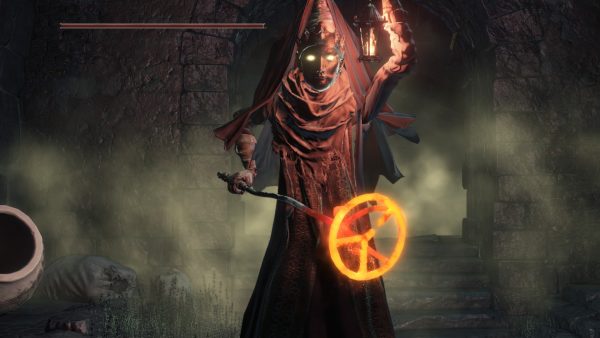 Like its predecessors, Dark Souls 3 features some truly wonderful enemy designs. By that we mean deeply unsettling and sometimes downright scary, a perfect idea mine for your Halloween costume.
Which is exactly what Reddit user Weeperblast has done here, transforming the Jailer from the game's Irithyll Dungeon area into a proper outfit.
He even made the lantern, mask, and the weird branding staff. The Redditor used an assistant priest robe from the Order of the Odd Fellows, a black balaclava, a homemade pair of light-up goggles for the glowing eyes, and a cone cap with triple-tiered black silk train.
See it in the gallery here:
It cost him around $80 all told, but the best part is that he's doing it for a stand up comedy show he's hosting, though I am sure many will be too scared to laugh.