Wolcen is a "fucking dumpster fire" four years in the making, according to its community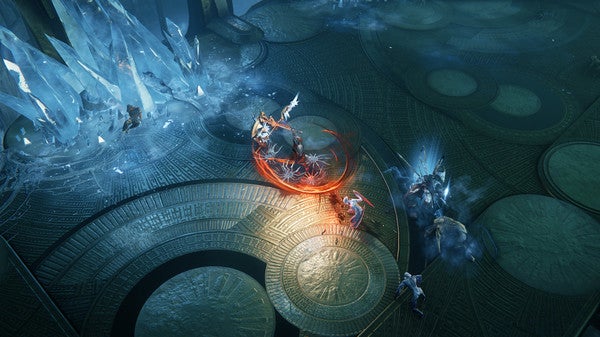 Wolcen: Lords of Mayhem is the big new Steam hit. A hack 'n' slash that's been out in Early Access for years and recently released properly on Steam, it's managed to reach seventh place in the Steam charts, attracting players with its fluid class system and scratching an itch that started with the announcement of Diablo 4.
But things are not going smoothly, despite its popularity. As well as server issues that are blocking a good portion of its players out, there are problems with class customisation, bugs, and more. Here's a breakdown of Wolcen's most pressing issues.
Wolcen servers down
"Have never been able to play this game since purchasing," says one Steam review. "I understand the demand to play is much higher than anticipated but I do not appreciate spending $57 dollar on an offline only mode game. Please fix this asap or I will have to request a refund."
All over the game's subreddit and Steam reviews, people are complaining about server issues locking them out from enjoying their purchase. Obviously launch issues are common with online games - especially when said online game is an indie title that likely didn't anticipate the huge influx of players Wolcen got on launch. Hopefully this means things will be ironed out sooner rather than later.
These launch issues, however, are even going as far as deleting characters and losing items in-game when players finally do connect. The fact it's been in Early Access for so long means that players are less forgiving, since there's been so much time to prepare for the full launch.
"Don't buy the game yet, way too many bugs as it is," says another Steam review. "I made it all the way until act 3 before the game decided to reset my character's story progress from the beginning. Kept all the gear/levels, but now I have to grind through the story once again... Feels bad man, especially since the later areas are super repetitive."
The developer has since released a hotfix for server problems, but it seems like Asia Pacific is still affected:
Although the Online servers came back yesterday during the evening(CET), we are currently investigating issues with game creation and server stability on the Asia Pacific servers. Our apologies for the inconvenience.

— WolcenGame (@WolcenGame) February 17, 2020
Wolcen builds broken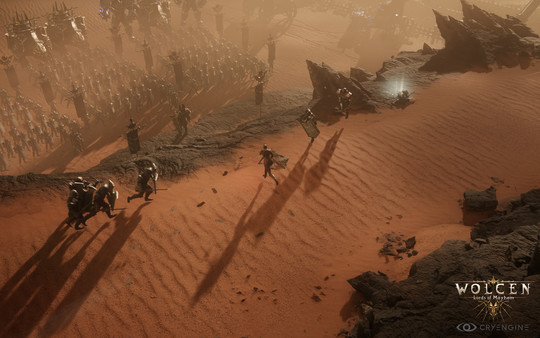 Wolcen has had years of testing in Early Access, but players are still finding character builds that break the game.
One such build is dubbed Bleeding Edge, and allows players to stack damage to set their DPS at ridiculous levels. You can follow the Bleeding Edge build and get 350k crits at the Wolcen character builder. There's a node in Bleeding Edge which gives 5% more damage for every ailment on enemies - using damage converted skills and persistent effects, players can inflict up to 180 stacks, which can wipe out enemies will over Level 100.
There's also a Status Mage build that stacks status effects using Parasite, Annihilation, Plagueburst, Tear of Etheliel, and Anomaly. The build's shock ability damages enemies all around, while inflicting other statuses upon death. You can follow the build on the Wolcen subreddit.
There's also a build that allows you to achieve maximum block, which means you take no damage from anything. You are invincible. Here's the Wolcen character builder guide for an invincible character.
Wolcen gem dupe exploit for infinite gold
It's not just characters that are broken either. Players have already figured out how to break the entire Wolcen economy. Currently, you can use gems to exponentially increase your wealth. Here are the steps, though I don't recommend you do it in case you are punished down the line for exploiting:
Get two gems off the same type.
Shift and click to unstack the two gems
Look at the value, restack the lowest value in the highest
Do this forever until your pockets are bulging
To make this worse, exploiters are being banned if caught, despite the fact the exploit was reported years ago when the game was still in Early Access.
"We would like to inform you that we will fix the gold/item dupe issues later this week," said the developers in an update. "Actions will also be taken against accounts who abused these issues or took advantage of it."
Things are not so simple, however. As one eagle-eyed redditor points out, even honest players are likely using this exploit without meaning to or even realising it.
"We all heard about the gold dupe and how it works," the post says. "But if you thought that you are an honest player, I might have bad news for you. You never split a stack of gems? You still can do the value dupe and you probably have. All you need is play the game and socket your items normally.
"How to reproduce:
"Have a stack with at least 2 gems.
"Have an item with two slots.
"Place the gems into the item. Just like usual. Don't split or anything, take the whole stack and drop it into the socket. The value of this gem is now doubled.
"Place the leftover gem into the other slot.
"This is how everyone does it. But where is the problem? The problem is in the endgame.
"Find a new, better item.
"Make two slots for the new item.
"Remove the gems from the old item. If you do that, you already have a stack of gems with duped values. You probably don't notice it yet.
"Put the old gems into your new item. You duped the value again.
"Rinse and repeat, if you find better items but not the next tier of gems."
Wolcen Dark Market bug
If you get to the point where you can use it, it's highly advisable that you don't try to access Wolcen's Dark Market.
Users are reporting that even interacting with it is completely bricking their games. There's an entire thread on the Wolcen forums of players affected by this bug, and the Wolcen developers have confirmed that there's currently no workaround.
Once the Dark Market has been accessed, players are reporting that they're being stuck on a "checking game version" screen when booting Wolcen up. Do not even attempt to Transmute items until the Dark Market bug is fixed.
One post that's been upvoted almost 400 times on the subreddit calls the game a "fucking dumpster fire" -
"At this point the term 'Fucking dumpster fire' is more than appropriate.
"Anything you can imagine going wrong with this game, has happened. From protracted downtime to innumerous bugs/glitches to game crashes to unfixed exploits lasting for years. Hotfixes totally wrecking the game over, stashes deleted. Getting locked out of the game for using Dark Market and transmutes.
"Did I even mention skill nodes doing nothing? I have never bought a game with so many of the skill nodes not working properly, on top of those tuned completely out of whack. It's just simple playtesting not done, and ignoring the feedback given by early access players."
Wolcen bugs
There's currently a megathread on the Wolcen subreddit detailing all the bugs found so far, with over 500 upvotes and lengthy comments detailing specific issues.
One of the most pressing bugs occurs after defeating the first boss in Act 1 and locks the player in a loop of casting the last skill used, instead of playing the cutscene. Players can not teleport away, they can not pick up the boss loot, and returning to the main menu crashes to game completely.
Players are also reporting bugs where they completely lose audio upon entering an area. Some players attempted to fix the sound issues with a restart and found they were locked out of the game.
Players that manage to kit out their character with Wolcen's in-depth Transmog system are also reporting that they lose all Transmog and dyes when they exit the game. Often players are getting the dyes through lengthy farming methods, so losing them is like losing a big chunk of progress.
Wolcen broken skills
On top of all this, players are making a list of skills that don't work at all. Until they're fixed, here's what you need to avoid:
Primordial Insights (Cabalist)
Academic Fieldwork (Exorcist)
Captured Velocity (Timeweaver)
Blessed Silver (Exorcist)
Gods Amongst Men (Warmonger)
Primordial Insights (Cabalist)
Academic Fieldwork (Exorcist)
Blessed Silver (Exorcist)
There's a reddit thread being updated with skill issues if you want to keep on top of everything that's breaking.
Typos in tooltips
The English language version of Wolcen is littered with errors. "Welcome on [sic] Wolcen guys! Some things in this game are worded in such a way that I'm not even sure what's going to happen after spending a point / equipping an item, etc…," jokes one player.
Some of the broken tooltips include, "Creates a chain of explosions in front of the you."
"Skill loses its cooldown and costss one Stamina Point to use instead."
"Grants a life leech buf to yourself and allies."