Witchbrook re-revealed by Chucklefish with new isometric pixel art style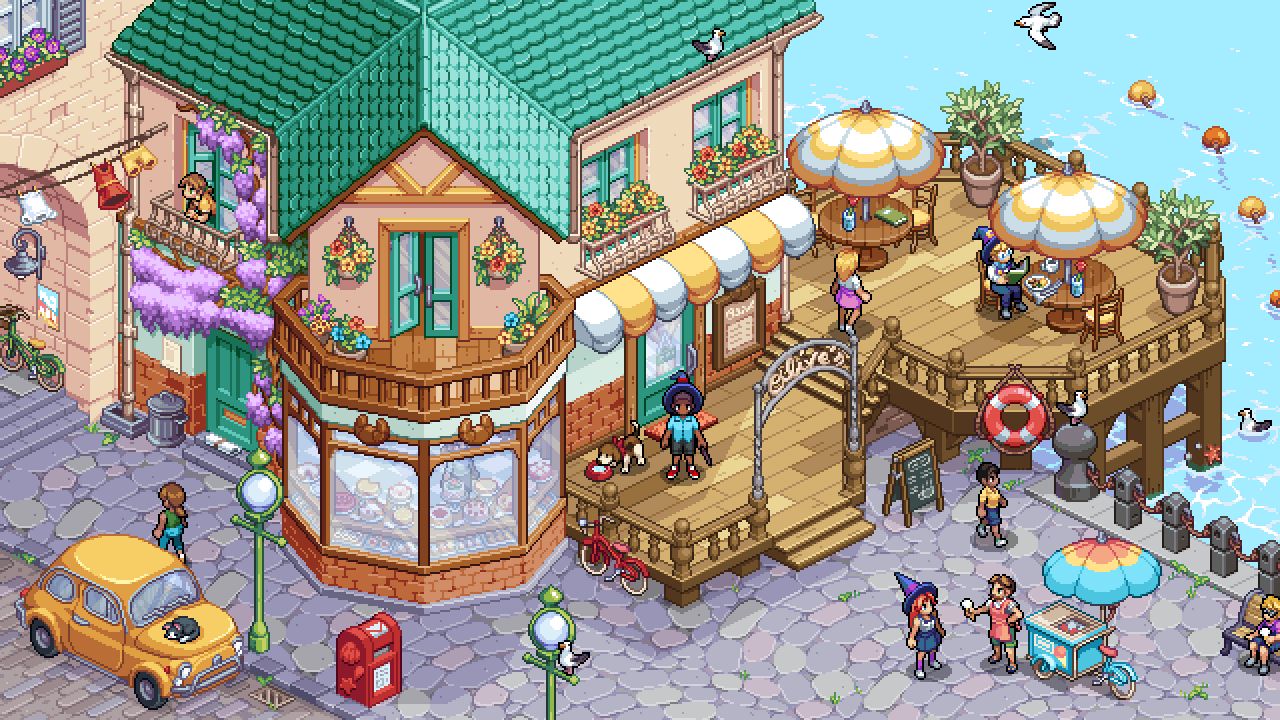 If you are into magic, and also like the looks of Stardew Valley, you might be interested in Witchbrook, the upcoming title from Chucklefish.
Chucklefish has re-revealed its magical school sim, Witchbrook, showing off its new isometric pixel art style.
The in-development game is a magical school and town life simulator where players will "forge their own identity" as a witch-in-training on the road to graduation.
In the game, you will build relationships with the townspeople and other students while developing your magical abilities by attending classes and completing assignments.
Other activities include fishing, growing magical crops and foraging for mushrooms.
"After the success of our first game Starbound, the Chucklefish team wanted to let their creativity flow, and began an internal pitching process where anybody could propose a new concept," said the studio. "The concept of a magical school simulation game sparked the excitement of the whole development team, and Witchbrook soon became a core project."
Since Witchbrook is currently in development, and "quite a while off yet" there isn't a release date and platforms have not been announced.
"Chucklefish is proud to be a zero-crunch studio. This does mean that development will take longer than some people may be used to, but we truly believe that developers who are healthy and well-rested make better games."
You can get a look at what to expect with the game though via the screenshots below.