Warhammer 40k: Dawn of War II, Chaos Rising half-price on Steam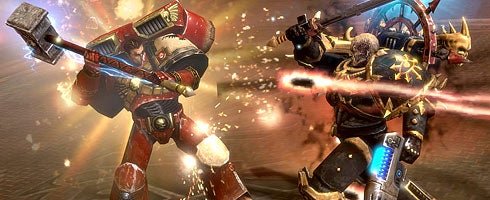 Good news for the Warhammer 40k massive if you haven't gotten round to it yet: Dawn of War II and its expansion Chaos Rising are both half-price on Steam this weekend.
You can get DoW II for £9, down from £19, Chaos Rising for £19 - down from £29 - or you can get them together for £20 in the Gold Edition.
Good deals, innit. Get to it.
Thanks, Evil Avatar.