Trials HD videos show physics-based motorcycle racer in action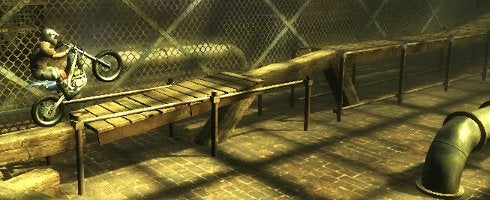 Redlynx has released three new gameplay videos for Trials HD.
Game has over 50 tracks in two game modes: Race and Skill. Race emphasizes balance, skill and control as players take-on indoor obstacle tracks with minimum faults, as fast as possible.Skill-mode contains extreme stunt tracks, and explosions, crashes, and injuries cannot be avoided.
The physics-based motorcycle racer is expected to land on Xbox Live on August 12 and will include a level-editor allowing you to create your own tracks and share your work with pals.
Gamershell has all the videos, here.