Transformers Universe rejigs from MMO to "MOTA", coming northern summer 2014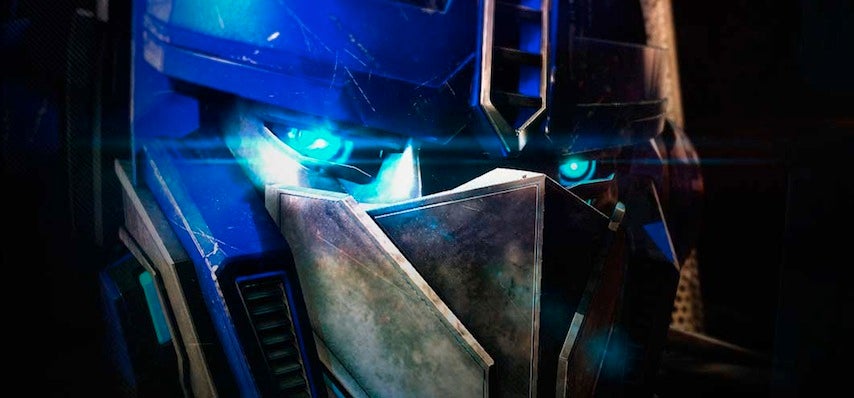 Transformers Universe, the long awaited and suspiciously silent MMO project from Runescape developer Jagex, has been reworked as a "MOTA".
In a website update, Jagex CEO Mark Gerhard revealed that the developer "refined" its "vision" for the game significantly over the course of 2013.
"We've built a massively online, tactical action game, or MOTA as I like to call it," he said.
"Transformers Universe offers fast-paced, battle centric, tactical action with a selection of game modes for core gamers, casual gamers and Transformers enthusiasts alike."
This terrifying new acronym means players will take the role of a commander, and will recruit and maintain a squad of Transformers to battle against other crews, drawing on a "unique collection of Transformers warriors created in collaboration with our friends at Hasbro". It sounds like the "massively" part has been dropped out of the MMO formula, then.
More familiar Transformers characters will make "special appearances", and the Autobots versus Decepticons factions will be maintained. Bots are faction-specific and have their own play styles, weaponry, augment options and specialties.
Jagex expects to release its first in-engine trailer soon, ahead of a northern summer 2014 launch, with beta slots opening in the intervening months.
Originally expected in 2012, Transformers Universe has had a rocky few years. Apart from Jagex's silence, the real worry came when the company let 13 staff go and admitted the project was in a "precarious" position.
The apparently-somewhat-strategic-and-no-longer-massively MO usually rears its head at comic and other geek conventions, and has been taking beta sign ups for close to 18 months now.
Thanks, Massively.