"There's nothing left for us to harvest," - why the State of Decay 2 devs are skipping the battle royale genre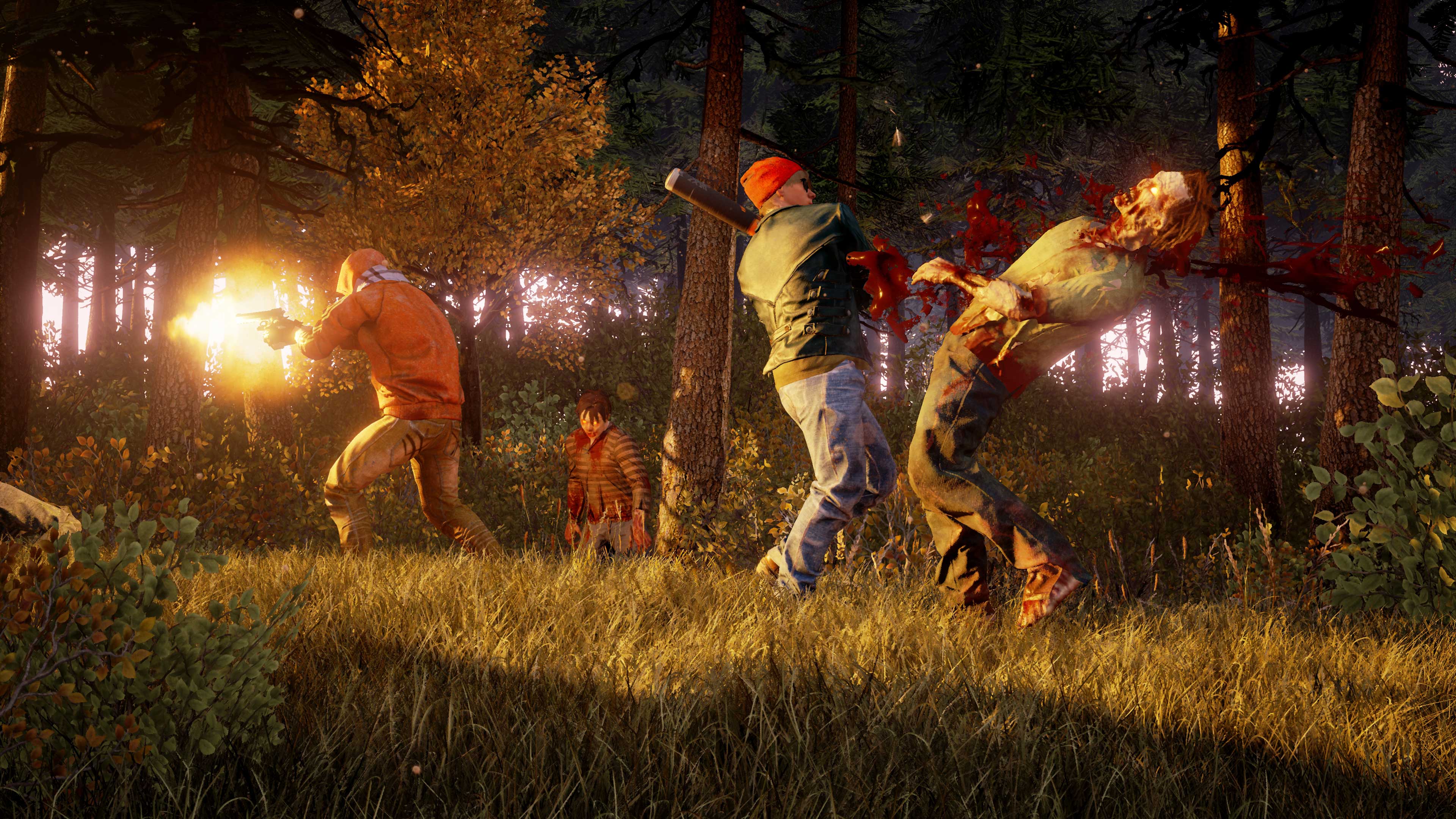 It's been an eventful few years for survival game sub-genre, the battle royale, with mods and minor spin-offs suddenly spawning the biggest new genre of the moment.
While it's the next big thing, the developers behind State of Decay 2 are glad they're not getting involved in the tussle for attention, despite the upcoming zombie game sharing some elements of the genre.
With genre roots in the same sort of survival titles, State of Decay 2 developer Undead Labs is all too aware of how close a sibling State of Decay is to the likes of PlayerUnknown's Battlegrounds - but to hear members of the development team tell it, they're also quite glad to be making their own brand of small-scale co-operative survival game rather than jumping into the overcrowded world of battle royale.
"It really is an offshoot of survival games," Undead Labs design director Richard Foge says of the battle royale genre.
"I've been talking to a lot of journalists, and I'm asked often... 'So, are you doing a battle royale game? Cos literally everyone else is," Foge laughs.
"But it's like there's this field of wheat, right? And somebody built this perfect, glorious combine and went over that field of wheat. If somebody then comes up and asks you... 'Would you also like to build a combine to go over this field of wheat?' I'm like... there's no wheat left!
"These giant combines have been rolling through this space - there's nothing left for us to harvest. I would much rather us focus on what we're doing, trying to find something unique in the space to excite and inspire them. Some new thing as opposed to trying to follow what other folks are doing, trying to see what scraps I can get from that."
The developer has been keeping a close eye on the battle royale genre, however, and there's the suggestion from Foge that some ideas being fielded by others taking a shot at the battle royale crown could also work in a smaller-scale title like State of Decay - but Foge and Undead Labs have been focused on building atop the foundation laid in their first game, and as yet haven't drawn any specific inspiration from the rise of battle royale survival titles.
"It has been inspiring and interesting. But at the same time, we're a fairly small studio. You have to decide who your audience is and who you're making this game for. There's only so much pivoting that can be done with a small studio once you've sort of committed to a particular direction," Foge explains.