The Witcher 3: Carnal Sins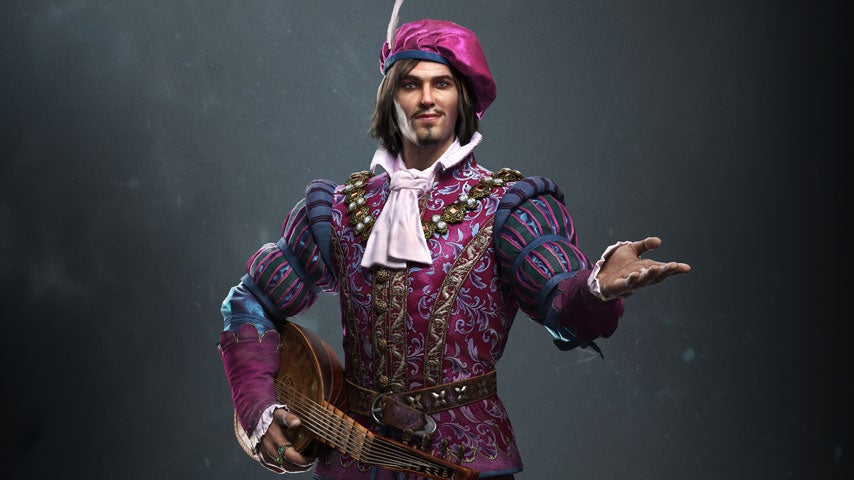 Carnal Sins is the second of two quests available to Geralt in assistance to his buddy Dandelion.
The Witcher 3: Carnal Sins
Carnal Sins begins automatically when you complete Cabaret and is, unfortunately, much darker than its prerequisite.
Head to the hospital when directed to meet with a medic named Joachim and discuss Priscilla's condition. Agree to investigate the attack and Joachim will offer to sneak you into the morgue by way of the sewers. Accompany him to the entrance.
The sewer crawl isn't too tough but you'll have to put down a couple of batches of Drowners as well as a Water Hag, so apply Necrophage Oil for best results. Follow Joachim through the passages, eventually emerging via some stairs and then a ladder.
In the morgue, use Witcher Senses to locate bodies and check them. The one you're after is in the third room you come to. When you locate it and start the autopsy, look at everything - even the genitals - and you'll eventually be interrupted by morgue staff and asked to leave. Be sure to ask Joachim about Nathaniel and Hubert as you leave.
We now have a couple of objectives. At some point during these three visits you'll be told of another murder and asked to visit the morgue immediately, but there's no rush; see everything first.
The closest one is Eustace, in The Bits. Head there and chat with the corpse collector; feel free to be hostile. When the time comes you can get the info out of him with Axii level three or a bribe of 200 crowns (seems a bit rich). Threats have no effect, but you can beat him up at the end of the conversation if you like, regardless of what method you employ.
Our next stop is Fabian's workshop, near the Tretagor Gate. Knock to meet the victime's brother, Gus, and chat about his decision to get some great big guard dogs. Search the courtyard to check out the sculptures, bloodstains, a "sermon of a concerned citizen" item and the workshop door. Inside the workshop, have a look about but also just extract information from Gus.
Finally, let's go see the scene of the crime at our final objective. Take a look at the brazier, the blood on the ground, footprints which mysteriously end at a wall and formaldehyde. When you try to leave this area you'll be attacked; fight off your attackers with fists and Signs, then chat with the woman who summoned them for more information on our serial killer.
Now head to the morgue, where Hubert has found another victim. Get every bit of info out of him that you can before starting the autopsy.
During the autopsy you'll find a note in he chest cavity suggesting Patricia Vegelbud is to be the next victim. Travel to the Vegelbud Estate, argue your way in past the gate guard, and speak with Ingrid, Priscilla's daughter. She'll eventually lead you to her mother's bedroom, where you almost catch the killer red-handed. Chase off after him, avoiding the estate guards, but alas - they prevent you catching the murderer.
Search the crime scene and you'll turn up a note suggesting the next victim is one of Crippled Kate's girls. head to the brothel at high speed - but save your game outside so you can explore alternate outcomes here if you mess up the dialogue inside.
When you ask after Sweet Nettie you'll be sent to the third floor. Enter the room to find Nathaniel engaged in some quite compromising activities for a high priest of the Eternal Fire.
SPOILER WARNING: In the conversation that follows, you have two possible paths, leading to different conclusions to this quest. Skip past the italics if you want to resolve this matter on your own.
Ending one: If you say that Nathaniel "almost convinced" you, you'll have to fight and kill Nathaniel. Afterwards, you can talk to Nettie, who leaves you with some doubts about the case. Later, you may find evidence of further murders, and you can proceed with the second ending, as described below.
Ending two: Answer with either of the other options and Nathaniel will convince you of his innocence. You put the pieces together - it was Hubert all along! As you leave you can intervene on Nettie's behalf; use Axii level three to get rid of Nathaniel peacefully, or kill him. Head to the warehouse at the docks, saving outside, and pausing to apply Vampire Oil and equip Black Blood and Igni. Battle Hubert inside; it's not an easy fight if you're low-levelled.
In either case, you'll later head back to the hospital to check on Priscilla - she's doing better. Joachim becomes much more talkative now, if you're interested.
Back to Act Two: Novigrad secondary quests, or back to The Witcher 3 guide and walkthrough.