The King of Fighters 14 will feature 50 fighters, VS Online Party Battle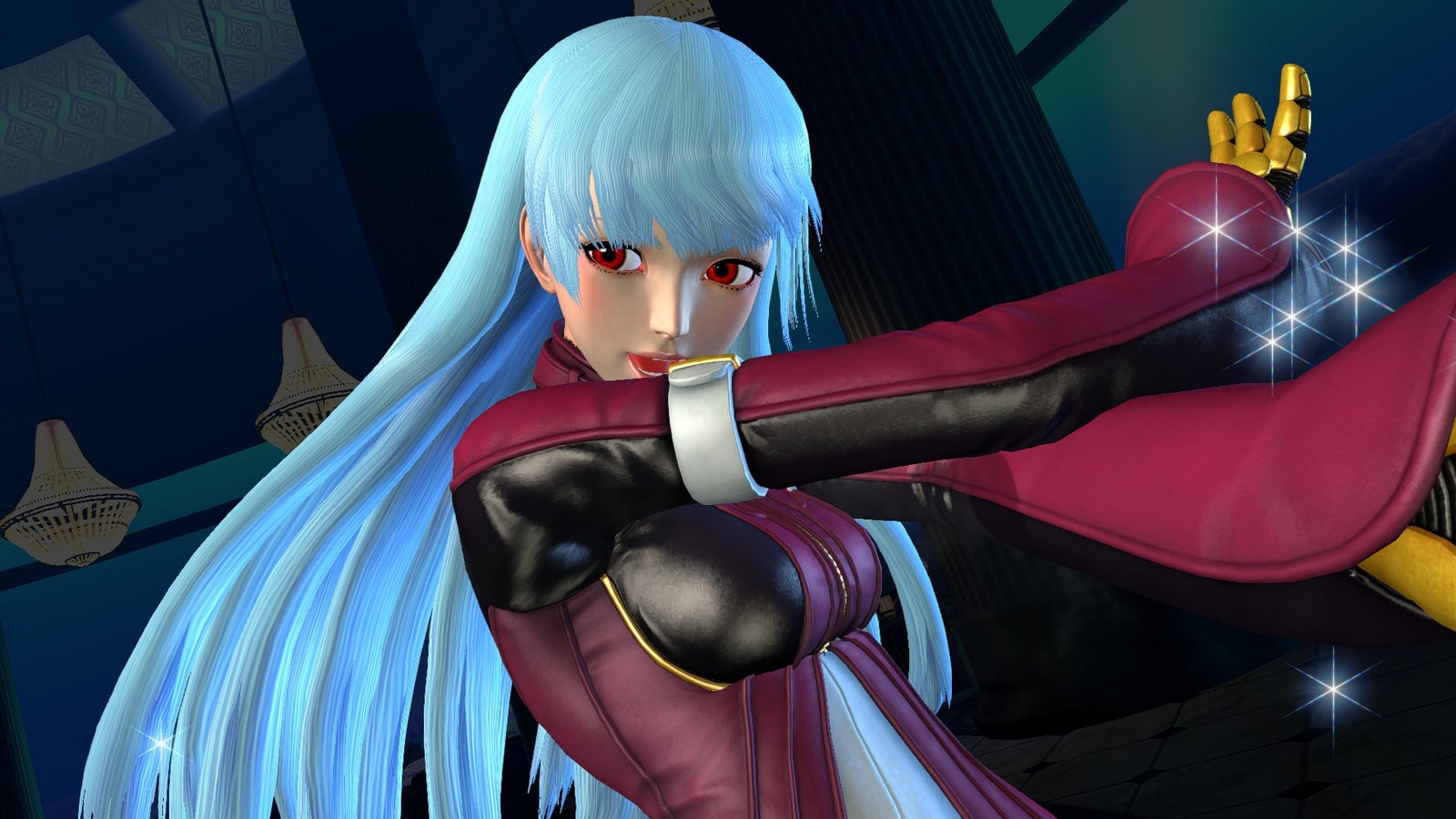 The King of Fighters 14 will feature one of the largest character rosters ever in the franchise's history, SNK Playmore announced at PlayStation Experience today.
According to the developer, the game visuals have evolved into 3D graphics, but it still maintains the 2D gameplay and three-on-three team battle game system.
New multiplayer online modes such as the exciting Party Battle mode will be featured, and the first chapter of a brand new KOF Saga will feature many returning characters as well as newcomers.
Here's a few new nuggets of information:
Character roster of 50 fighters: In addition to popular returning KOF characters, many new characters involved in the storyline will enter the ring for the first time.
Traditional three-on-three team battle system: The player selects their favorite three fighters from the game's character roster fighting via KOF's traditional game system.
Party Battle Mode: Duke it out with as many as six people (three players on each team) in VS Online Party Battle.
A Brand New KOF Saga: The storyline has been continuing over the Orochi, Nests, and Ash story arcs. The rich story has not finished, and returns in a brand new arc.
The King of Fighters 14 was announced earlier this fall and the game is playable at PSX 2015 this weekend. Those trying the game out will be able to choose from fighters Kyo, Iori, Andy, Chang, Leona, and Kula.
More information on the game will be released in the coming months.