The Backlash to Ready Player One Reveals the Blindspots of Entertainment Journalism
Quotes from the novel paint an obvious picture, and reveal weaknesses in pop-culture criticism.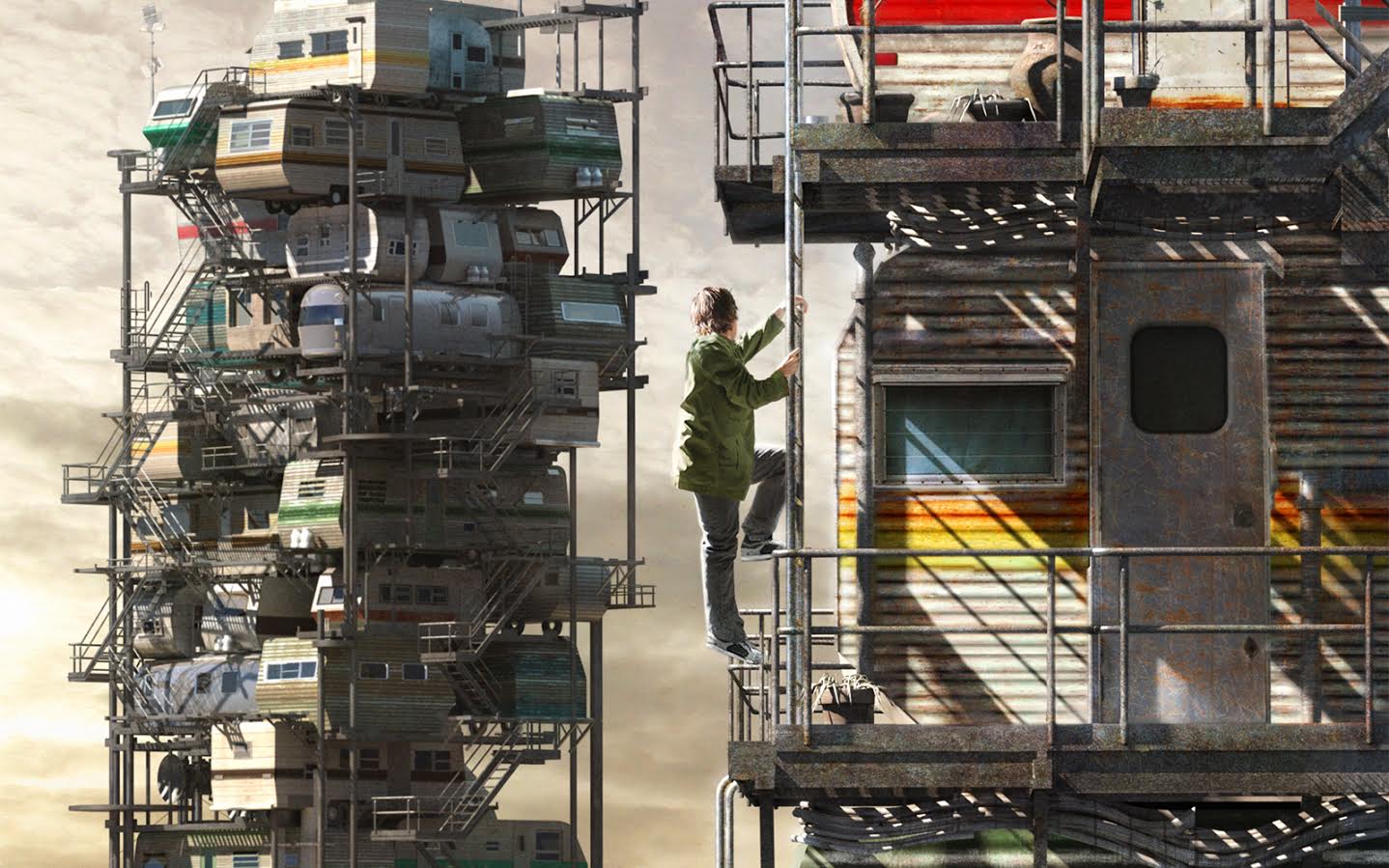 This article first appeared on USgamer, a partner publication of VG247. Some content, such as this article, has been migrated to VG247 for posterity after USgamer's closure - but it has not been edited or further vetted by the VG247 team.
The first trailer for Steven Spielberg's film adaptation of author Ernest Cline's Ready Player One premiered at San Diego Comic-Con this weekend, and my particular part of the internet has been actively tearing down the trailer. "I knew if I didn't stop reading this bazinga-ass shit I was going to jail for murder," wrote one of the most popular Tweets to come out of the following controversy. Here's my question though: where were the warning signs?

As far as I knew, Ready Player One was both a well regarded and popular novel that tackled geek culture. It was good enough apparently to please both mainstream audiences and nerds alike. When Ready Player One was first published in 2011, respected culture websites like BoingBoing ran trumpeting headlines like, "Ready Player One: the best science fiction novel I've read in a decade". iO9 ran a book review under "Ready Player One is a dystopian gamer novel that's as addictive as a great game". Warner Bros, having already purchased the film rights before the book even hit stands, announced that Steven Spielberg would be directing the film adaptation with John Williams scoring the soundtrack.
This is the part in Ready Player One where I knew if I didn't stop reading this Bazinga-ass shit I was going to jail for murder. pic.twitter.com/vpWNCGAQec

— donnie (@donniemnemonic) July 23, 2017
For all intents and purposes, a person who's never read the novel would assume that Ready Player One must be a good book if all the Google searches bring up such luminous results. But when the first trailer dropped, suddenly the book's detractors—as if lying in wait for this very moment—came out at full force, contradicting years of Google top searches to explain "Hey, Ready Player One is actually kind of bad?"
And the "haters" ended up bringing some pretty damning evidence to prove their point: excerpts from the book itself.
"Descending the network of metal girders had always reminded me of old platform videogames like Donkey Kong or BurgerTime. I'd seized upon this idea a few years ealier when I coded my first Atari 2600 game (a gunter rite of passage, like a Jedi building his first lightsaber)."
Quotes like the one above are littered everywhere in Ready Player One, which taken out of context offer the main indictment against Cline's novel. While the novel does an adequate job of capturing one boy's loneliness and detachment to his physical world, passages like the one above are no less strained and awkward. Cline's constant cycling of 80s nerd culture isn't just immediately exhausting, it's glaringly pandering to a specific type of reader who revels in the kind of performative bullshit that forces us to ask one another what the best Star Wars movie is, or if we can recite the Konami code by heart.
The novel, for all of its breathless rundown of nerd cred, does manage to tell a story that tackles how pop-culture can provide solace for loneliness. But passages like, "After I beat Aech at three rounds of Tron: Deadly Discs, he threw down his Intellivision controller in disgust and grabbed a magazine off the floor. It was an old issue of Starlog. I recognized Rutger Hauer on the cover, in a Ladyhawke promotional photo," come at so many rapid intervals that I'm genuinely surprised how nobody thought these were red flags at the time.
My only answer is that in some way, the coronation of the novel as a "Holy Grail of Pop-Culture" (so says the debut movie trailer) was too much to ignore. Anyone keeping tabs on the book prior to its release knew that Ready Player One was the subject of an intense bidding war before inking a movie deal on the same day the publishing deal was signed. And if Ready Player One didn't already scream "I'm (nerd) culturally important!" Wil Wheaton narrated an audiobook that came out on the same day as the novel.
"When it came to my research, I never took any shortcuts. Over the past five years, I'd worked my way down the entire recommended gunter reading list. Douglas Adams. Kurt Vonnegut. Neal Stephenson. Richard K. Morgan. Stephen King. Orson Scott Card. Terry Pratchett. Terry Brooks. Bester. Bradbury, Halderman, Heinlein, Tolkein, Vance, Gibson, Gaiman, Sterling, Moorcock, Scalzi, Zelazny."
I think it speaks volumes that reviews for the novel read in that same breathless, name-dropping, wide-eyed wonder. An "A" review from AVClub (conveniently left out of the site's recent post tackling the novel's backlash) almost reads like the novel itself. "Monty Python, John Hughes, Dungeons & Dragons, WarGames, Blade Runner, Pac-Man, Rush, and infinitely more highly regarded geek cultural touchstones appear both as delightful inclusions and ingenious plot devices... The adventure comedy of Mike Judge's Idiocracy meets South Park's Imaginationland with a dash of Willy Wonka," wrote the website in 2011. "[B]e warned! If you read this book, you won't love it-you'll worship it!" chimed FantasyBookReview.co.uk.
It didn't help that negative reviews came mostly from stuffy publications like The New York Times who wrote in 2011 the thing that everybody appears to be saying in 2017, "[T]here comes a point when it's clear that Wade lacks at least one dimension, and that gaming has overwhelmed everything else about this book." At the time, I would have dismissed the New York Times' review as they typically approach pop-culture from the vantage point of stuffy academics who wouldn't "get" things. Yet it appears to me that they were one of the few publications that pegged Ready Player One correctly.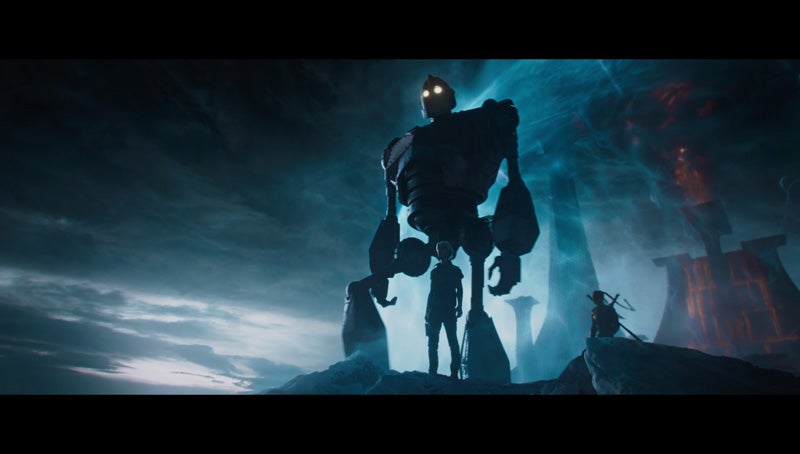 The problem with pop-culture journalism is that sometimes it's easy to get carried away in the zeitgeist, even when it's so evidently manufactured. Eventually, the fogged glasses clear, and critical thought returns. It's how overlooked bits of entertainment gain cult status decades later, or popular titles of nostalgia become less endearing in the proper light. Laura Hudson wrote in her 2015 Slate review of Cline's second book, Armada, a preview of the Ready Player One backlash in 2017, "Ready Player One was far too joyously self-absorbed in its referential excesses to step back and examine what they might mean."
Video game journalism is under that same umbrella, and Ready Player One took gamers for a spin as well. Cline was apparently invited to Oculus for talks and signings, with employees reportedly given copies of the book for inspiration. It's kind of crazy to think one of the biggest companies in video game development of the past five years looked to this book for ideas.
"Still it will be interesting to see how "Ready Player One" becomes (as is planned) a movie based on a book about songs, TV shows, games and movies," concluded The New York Times review. It reads like an admission that even negative criticism of the novel can't take away from the fact that the novel was destined for some kind of predetermined relevence. If pop-culture criticism is ever to evolve, we'll need to be able to see past the pageantry. Maybe then the nearly decade later turnaround on Ready Player One wouldn't feel like such a surprising moment of whiplash.
"But I didn't think I was going to need much help. Over the past six years, I'd watched Holy Grail exactly 157 times. I knew every word by heart."