Suda51 Wants to be Indie Gaming's Biggest Evangelist With Travis Strikes Again
Suda51 also missed out on the Stranger Things hype apparently.

This article first appeared on USgamer, a partner publication of VG247. Some content, such as this article, has been migrated to VG247 for posterity after USgamer's closure - but it has not been edited or further vetted by the VG247 team.
Suda51 is back in the director's chair for No More Heroes: Travis Strikes Again. It's not No More Heroes 3, but to be honest it sounds more interesting. Travis Strikes Again is a collaborative project between Grasshopper Manufacture and various indie developers, of which so far Hotline Miami's Dennaton Games and potentially Shovel Knight's Yacht Club have been announced. Under the direction of punk video gamer Suda51, Travis Strikes Again takes Travis through six different indie game collaborations but with Grasshopper staples like pop-culture references galore, post-modern sensibilities, dirty jokes, and cool as hell bosses.
We got a chance to speak with Suda51 following the announcement and we talked a bunch of shop, caught up on what Travis has been doing in the seven years since No More Heroes 2: Desperate Struggle, and whether Suda51 is a Netflix watcher.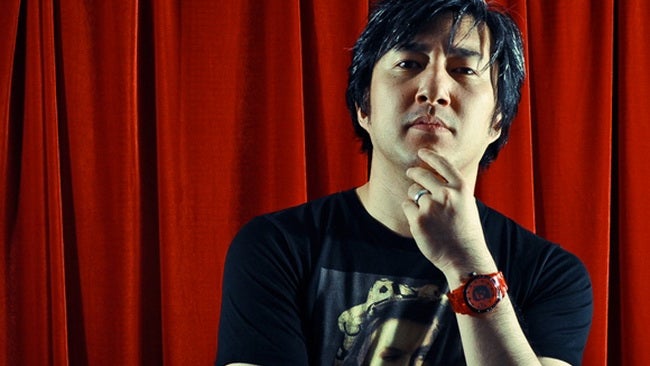 USGamer: It sounds like Travis Strikes Again is a collaborative effort between Grasshopper and various indie studios. Could you explain the process behind that like how you chose which studios to work with, and why? How closely were you following the growing indie gaming scene of the last couple years?
Suda51: I basically chose the devs who were putting out the kinds of games that I felt Travis himself would be a fan of. Games like Hotline Miami - which as you can see in the trailer, Travis is about to clear, which I feel shows how into the game he is – felt like the sort of titles that Travis would be following very closely and would be losing himself in. As a lot of Travis comes from myself, this made the selection process pretty easy, as Travis and I tend to have similar tastes.
I've been following the growing indie scene pretty closely for the past few years, participating in Bit.Summit in Kyoto and coming to PAX West for the first time last year, and for the past two years or so in particular I've been checking out as many indie titles as possible and really digging around to find awesome titles, which also, fortunately, isn't difficult with all the cool stuff that's been coming out recently.
USGamer: Bosses are an important part of any No More Heroes game and the recent livestream said there would be six. Will these bosses be designed in collaboration with the indie studios?
Suda51:The bosses, like the rest of the characters, are all being designed independently of the indie collaborators. The bosses in TSA were actually specially designed for us by a designer from the UK named Boneface, whom I've wanted to work with for several years now. He's done some really awesome work and I can't wait for everyone to check out what he's done for us.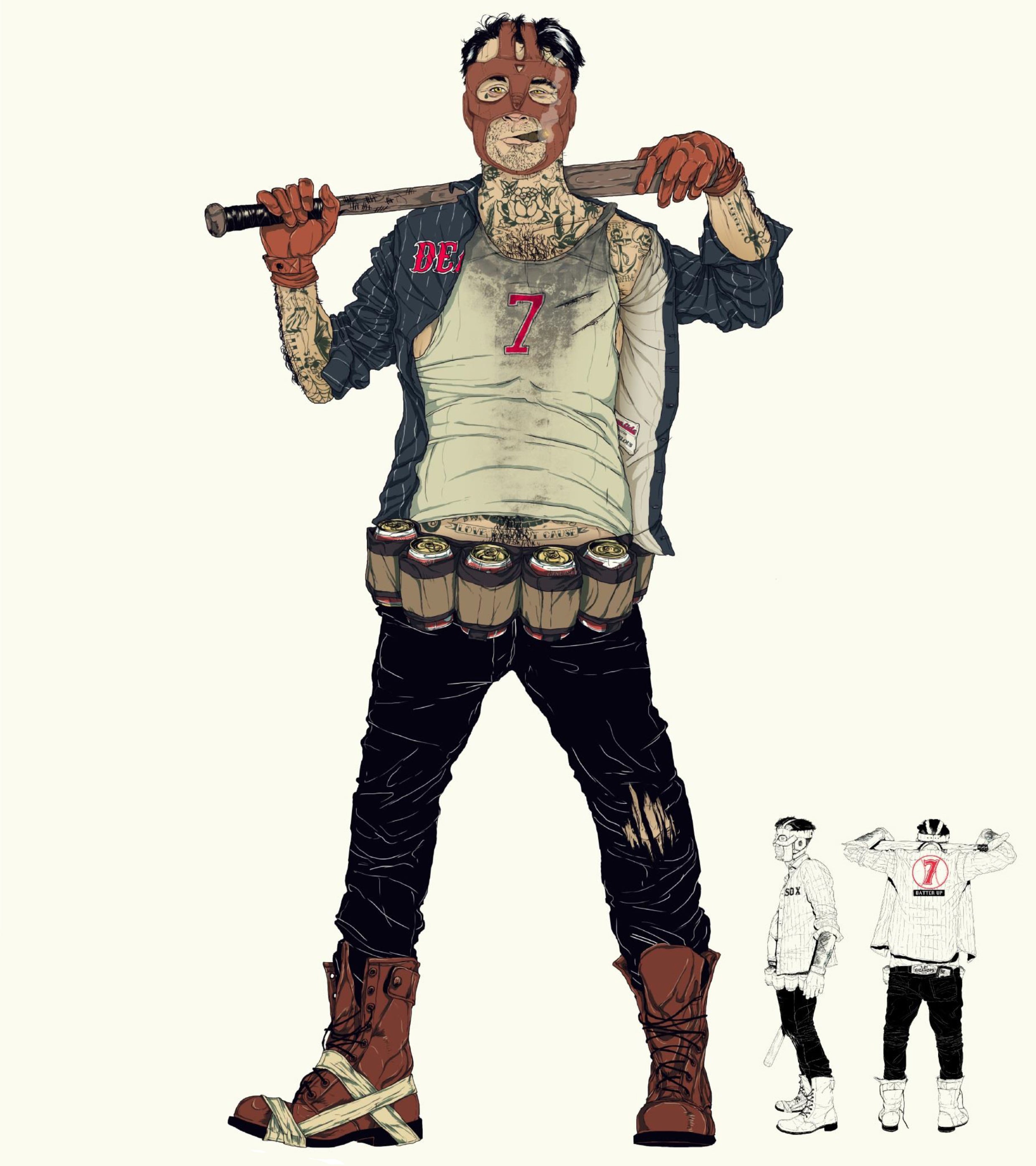 USGamer: Could you explain what Travis has been up to since the events of the last game? Why is he living in a trailer in the middle of the woods? That's a pretty big change from the city life in Santa Destroy. Is this a different Travis than we're used to from the previous games?
Suda51:Seven years have passed since the events of No More Heroes 2, and so Travis has been through a lot and has grown in some ways, as people are wont to do. So while he is definitely somewhat more grown-up and developed than he was in the past, I feel his fans will not be disappointed to see that deep down inside, he's still the same lovable otaku idiot that everyone loved from the first two games. As for what has happened over the years and why he's in this vastly different environment from the previous games, that will all be touched on in the game but unfortunately I can't really comment on that just yet.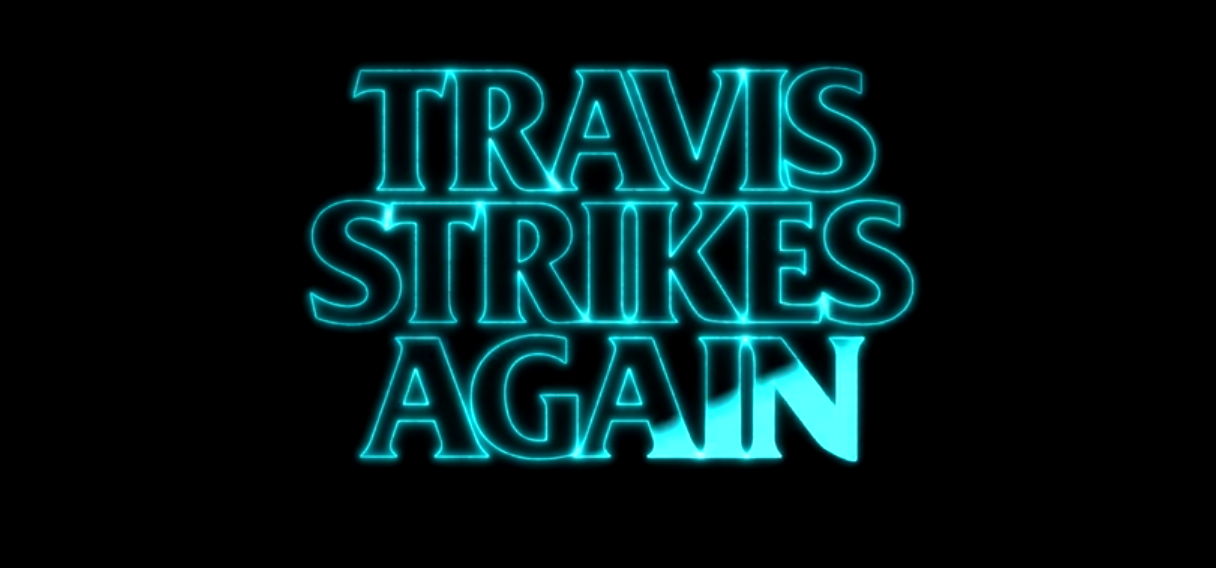 USGamer: No More Heroes as a series also likes to make some pretty cheeky shout outs to pop-culture like Star Wars, but I noticed that the title for Travis Strikes Again was very much like the Netflix series "Stranger Things" and Badman reminded me a lot of the villain Negan from "The Walking Dead". Have you been influenced by the more recent big pop-culture phenomena like those two shows and will there be more references to recent things like that in the Switch game?
Suda51:Several people have commented so far on how the title is really reminiscent of the Stranger Things title card, but to be honest that was purely coincidental. I actually wasn't even aware of the Stranger Things title card until after the TSA font and logo had been created and someone pointed it out; personally, I thought it looked more like a Star Wars homage, myself. As for being influenced by recent pop culture, I think that as someone who certainly consumes a lot of pop culture, it's virtually impossible not to be influenced by certain aspects of it to some degree, but the Badman/Negan in particular thing was also coincidental. You'll definitely see more influences from various pieces of pop culture in the upcoming game – without that, it wouldn't really feel like a proper No More Heroes game, you know?
USGamer: How did the concept of using a No More Heroes game for a collaboration with other studios come about? I feel like Grasshopper could have easily collaborated with multiple studios as an independent project. Why use No More Heroes as a unifying thread?
Suda51:I decided to work with indie developers because not only am I a huge fan of indie games, but I feel that Travis would definitely be a huge fan as well. You can see him playing Hotline Miami in the trailer, and if you look closely you can see that he's actually really close to beating the game – that's how much of a fan he is. I also wanted to work with indie developers because I still see myself and Grasshopper as indie creators, which is how we began, and I wanted to show my support for these guys and help get the word out as I feel that what they're doing is truly great and they really deserve all the recognition they can get.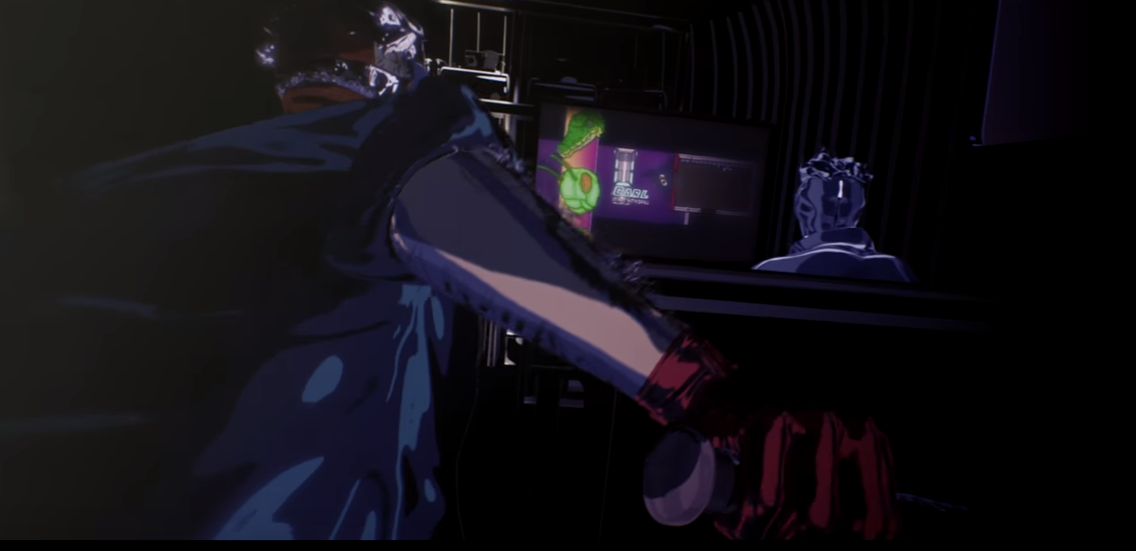 USGamer: No More Heroes is also famous for the "creative" use of motion controllers. Will you and your collaborators be taking advantage of some of the unique features of the Switch like the HD Rumble, motion controls, or other wonderful weird things that makes the Switch unique?
Suda51:There will definitely be motion controls involved, and some of the original mechanics, such as charging the beam katana, etc., will be back in TSA. The Nintendo Switch, much like the Wii back in its day, provides a wealth of cool features and functions, and I definitely want to take as much advantage of them as possible. Also, the game is being made in such a way that it will be possible to play it with only one of the two Joy-Cons, so as for what the second Joy-Con will be for, I'll leave that to your imagination for the moment.