Spore Hero emerges from primordial ooze this October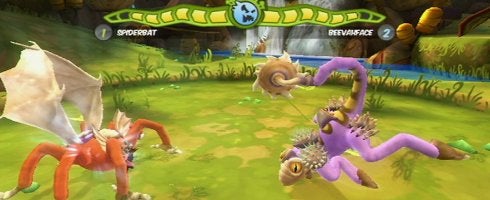 Spore Hero, a new Nintendo Wii and DS action-adventure spin-off of Will Wright's evolution-themed magnum opus, is on track to reach the retail phase this October, EA announced today.
Both versions of the game will be arriving on October 6 in North America, and October 9 everywhere else.
Sure, the lack of geetar, drums, and rock is a bit disheartening, but pitting adorable creatures against each other in pursuit of evolutionarily gained powers has never looked so fun. Or maybe it has. Hmm.
Thanks, Shacknews.