Shovel Knight gets a multiplayer mode with its final DLC
The final DLC for Shovel Knight is the multiplayer expansion teased in the Kickstarter five years ago.
Shovel Knight Showdown is the fourth and final DLC drop for Yacht Club Games' side-scrolling platformer, and pits up to four players against one another across a selection of modes and stages in local multiplayer.
The roster of 16 playable characters features both heroes and villains from the game, including "Shovel Knight, Shield Knight, Black Knight, The Enchantress, and all of the Knights of the Order of No Quarter."
Game modes include co-op team battles against enemy AI, four-player "free-for-alls," and competitive multiplayer modes like Gem Clash, and Showdown. You can get a peek at the gameplay in the video below from IGN.
The expansion will be priced at $9.99 as a standalone offering, and will be available as a free update to owners of Shovel Knight: Treasure Trove.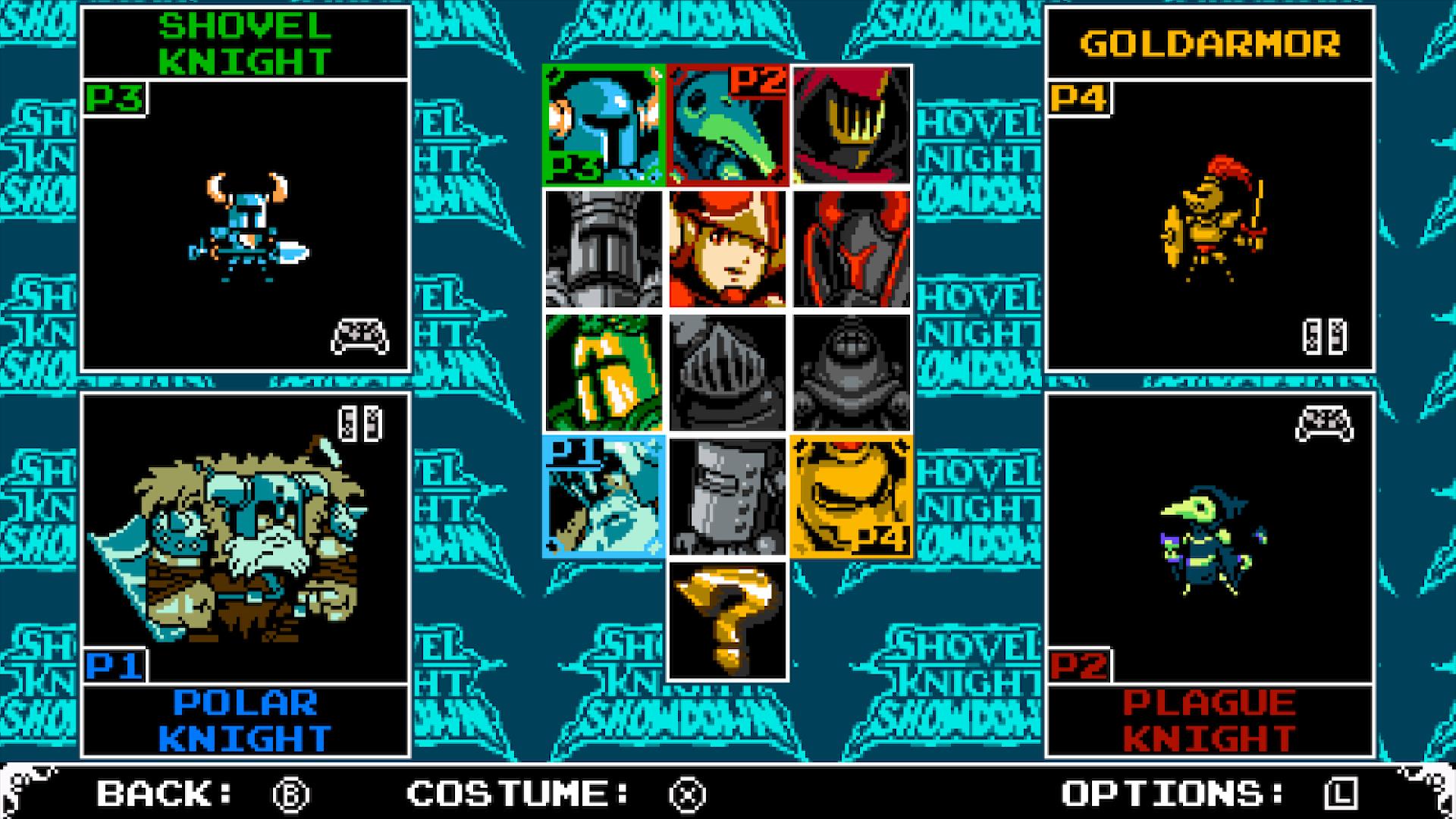 It will be available on all of the platforms that the game has been released on, with the exception of the 3DS and Vita.
The devs also teased more news on the game's third expansion, the King of Cards single-player campaign, and the amiibo 3-pack, including a release date that will be revealed later this week.