Ryse: Son of Rome images compared with and without various effects, new tech methods revealed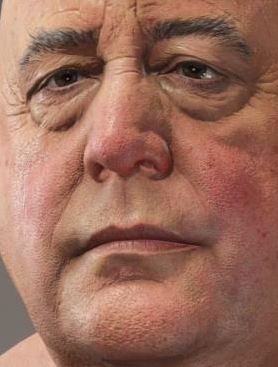 Ryse: Son of Rome development was discussed by Crytek in great detail at GDC last week, and the information keeps on coming. This time a batch of screens have been revealed that show the game with and without various effects, along with a huge list of fresh technical details.
It follows our report on Crytek's Ryse: Son of Rome GDC tear-down, which revealed that the game's poly count-per character model was reduced between early development and release, along with other details.
Now, DualShockers has compiled a vast list of tech details gleaned from Crytek's session, during which the studio revealed that because Crysis 3 was already pushing visual benchmarks on last-gen hardware and PCs, the company didn't see the value in simply adding more visual fidelity, so looked to new effects such as shading, material definition, light systems, and more.
Crytek's GDC images show various scenes with visual effects active and disabled. Here's an image of Nero with Subsurface Scattering enabled then disabled:
Have a gander at the full list of tech details for a full picture on Crytek's methodology.