Rumour: Raven working on Call of Duty-related project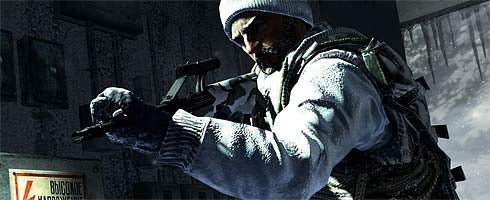 Raven looks likely to be working on something in the Call of Duty universe, if a a job listing found by MCV is anything to go by.
The Singularity developer, which faced some stern cuts last year, mentions in the job listing it's "seeking a lead visual effects artist to drive the development of stunning visual effects for an established console-based, realistic, first-person military shooter."
Raven is owned by Activision. Activision has the biggest shooter franchise on the planet in Call of Duty. Two plus two probably equals five here. Probably.
It was rumoured that Raven was working on map packs for Black Ops for Treyarch, which has now given confirmation of a February 1 release for the game's first DLC, First Strike.
Raven's also thought it's working on an X-Men Origins sequel and a new Bond title.
It's been rumoured this afternoon that Infinity Ward is working on a Call of Duty 4 prequel featuring Ghost from Modern Warfare 2.
Upstart Sledgehammer Games, led by ex-Visceral bosses Glen Schofield and Michael Condery, is also working on a title in the series.
It's thought that game is set in space, although nothing has been officially announced yet by Activision.