Rockstar sale offers 30% off games and merchandise for a whole week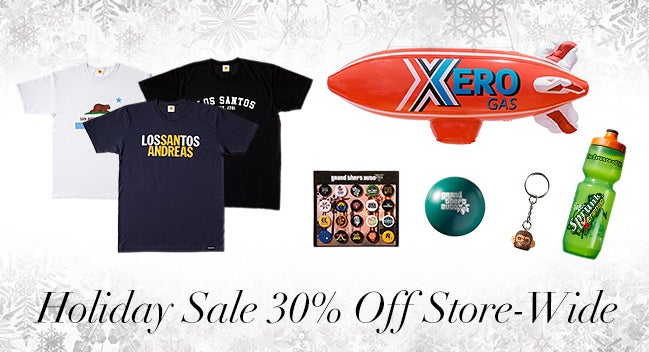 If you've still got Christmas shopping to do, or just want to treat yourself, the 30% off Rockstar holiday sale isn't a bad place to start looking.
The sale runs form now through to December 22 with 30% off everything.
As well as discounted games, you can pick up all kinds of merch, including a plush Chop from GTA 5.
There's not enough Red Dead Redemption goodies for my liking, but there's tonnes of GTA t-shirts and collectibles. Head over to the Rockstar Warehouse before December 22 to take advantage of the holiday discount.