Road Not Taken puzzles and setpieces to be very distinctive, says Spry Fox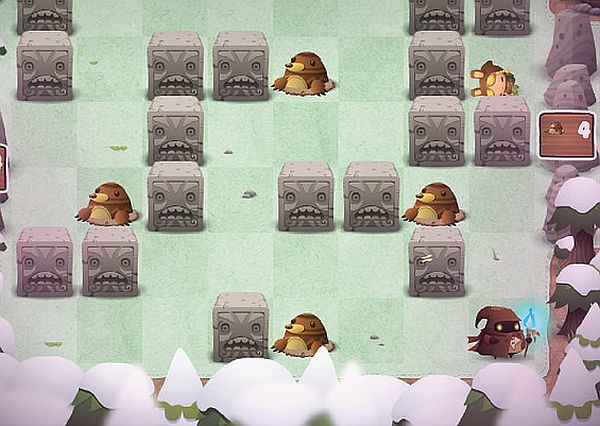 Road Not Taken developer Spry Fox has discussed the game's hand-crafted setpieces and puzzles over on the PS Blog, while touching once more on the game's rouge-like qualities.
The game's procedural system was used to create the enchanted forests players will traverse, and the areas will change in both "look and feel" depending on the level of danger present. The environments will also change should something new or important occur.
For example: sewers will transition into a dungeon; dungeons can turn into underground caverns; tranquil glades could suddenly become a "blizzard-ravaged wood" full of haunted groves and ice caverns.
The developer said changing terrain is both "a marker of progress as well as a warning of new challenges to come."
Hand-crafted encounter and setpieces aren't completely "non-random puzzles, since that would limit their replay value," but they're "non-random enough to be very distinctive."
Spry Fox hopes to launch Road Not Taken with a variety of these setpieces; some with an old fashioned "boss encounter" feeling, but more times than not, bosses in the game will come after both the player and hunt the children the player needs to rescue.
Road Not Taken is coming to Mac, PC, PlayStation 4 and Vita sometime over the next few months.