Facebook integration officially removed from PS4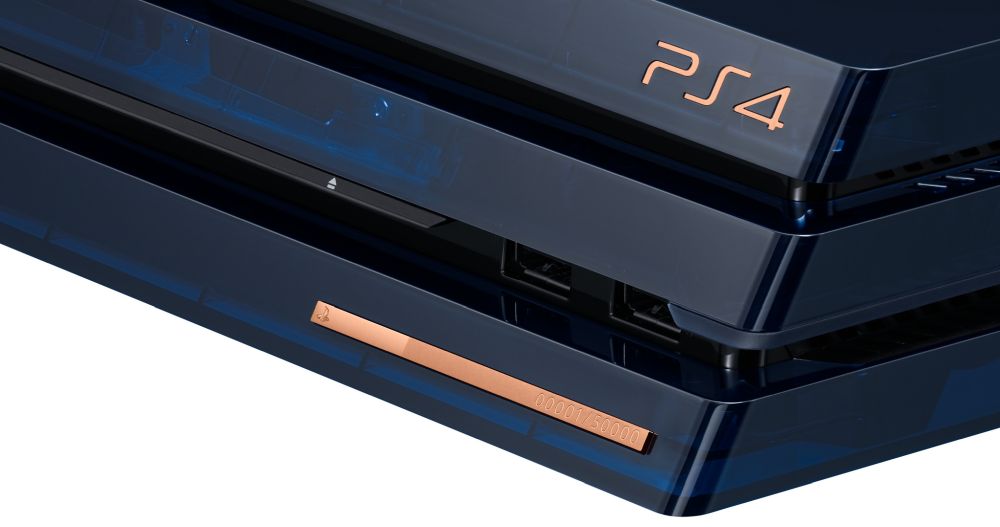 Sony has confirmed that it's taken Facebook functionality out of PS4.
Update: What started out as a bit of a shaky rumour has now been officially confirmed. Sony has announced in a support article that you will no longer be able to use any of Facebook's features on PS4.
This includes uploading clips and screenshots, sharing Trophy unlocks, importing profile details as well as using the friend finder. Profile pictures previously imported from Facebook will also no longer be used on PSN, and Sony recommends replacing it ASAP.
You can read the original story below.
Original story: When Facebook integration was all the rage some five years ago, Sony decided to add support for it natively on PS4. The feature allowed players to use their Facebook real name and profile picture on PSN, and upload screenshots and videos directly to Facebook.
It now appears that this is going away. Reddit user LegendaryKillerB posted a screenshot from a conversation with PlayStation Asia, in which the user was having a problem sharing something to Facebook.
"For your information, PlayStation Network is no longer support[ing] association function to Facebook From 2019-10-07, please stay tune[d] with our notification on your PS4, we will announce the news soon," it reads.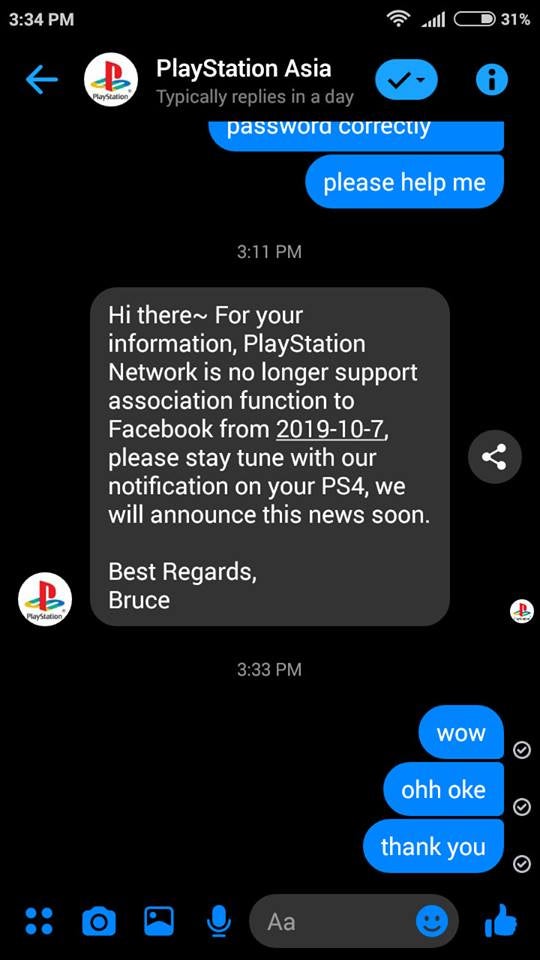 Sony did not mention this fairly big change in its release target reveal of the upcoming PS4 firmware update 7.00. The firmware update is expected to upgrade the console's party functionality and enable Remote Play for Android 5.0.
It's possible that this week's release will take out Facebook integration entirely. The news itself, however, is not completely surprising.
Following a government investigation into how Facebook handles user data, the company announced a big change to its platform API earlier this year, the same API likely being used by Sony and other third-parties to pull user data.
It's worth keeping in mind, assuming the screenshot is legit, that this policy could be specific to PlayStation Asia. Though it's unlikely such a major change would only affect certain regions, it's best to take it with a grain of salt until official confirmation arrives.