Nintendo says Pokemon Go is why the 3DS was the best-selling system of July, plus Xbox One beats PS4 - NPD [Update]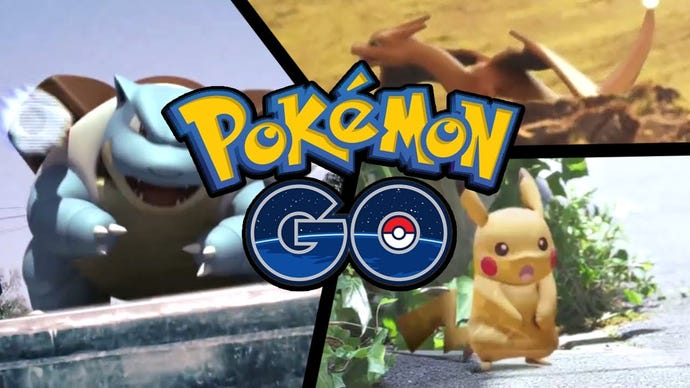 Pokemon Go may not be available to buy in shops, but it sure increased brand awareness around things that are.
Pokemon Go is clearly a cultural phenomenon, and as well as attracting many new fans to the franchise it seems to have reminded a lot of lapsed gamers that Pokemon didn't end in the 90's.
That may be why 3DS sales spiked sharply in July, according to the NPD Group's monthly report on North American sales. Responding to the report, which had not been made widely available at time of original publication, Nintendo said Pokemon Go helped drive 3DS hardware sales up 80% year-on-year to make it the best-selling system of the month.
Not convinced? Well how about this: 2011 releases Pokemon X and Y enjoyed a 200% year-on-year sales increase over July 2015. 2014 release Pokemon Omega Ruby and Alpha Sapphire saw increases of 80% year-on-year.
It wasn't all Pokemon, though; by single platform SKUs, Monster Hunter Generations was the best-selling game of the month, apparently. Pokemon Omega Ruby came in at eight, and Kirby: Planet Robobot just missed the top ten in eleventh place. A pretty damn good month for the 3DS, then.
Xbox One outsells PS4
Microsoft release an early response to the NPD's figures highlighting a bit of a win. It's a real shame the 3DS stole the limelight this month, because Microsoft was able to pull ahead of Sony in the hardware race, something it's only done a couple of times since the two platforms were launched in 2013.
We don't have hard numbers, but Microsoft said global Xbox One sales grew 18% year-on-year to take the lead over PS4 in July.
The spike was no doubt due to the price cuts Microsoft issued ahead of the release of the Xbox One S in early August, and it's unlikely to make a dent in Sony's whopping lead on Microsoft this generation. It's still a nice positive note for Microsoft and we're excited to see how the Xbox One S does in next month's report.
Update: full July NPD report
The NPD finally rolled over and produced a full report for the month of July, a good ten days after the usual release window. Never mind, let's have a look.
Overall industry sales dipped 14% year-on-year to $480.1 million, which the NPD attributes to a lack of big new console releases; July 2015 had Batman: Arkham Knight to pep up a usually pretty dry month, which makes for an unfortunate comparison.
Year-on-year, overall software fell 5% to $210.3 million while PC software fell 12% to $11.4 million. Hardware dropped 30% to $141.3 million, and accessories declined by 5% to $117.1 million.
Hardware sales suffered not just due to lower unit sales (-10%) but also thanks to discounts on average prices (-22%); the Xbox One got a price cut, remember, so its victory over the PS4 came at a cost.
The group did confirm that Nintendo 3DS hardware and software sales rose 44%.
"Spending on portables increased by 23%, but this was offset by a 37% decline in spending for consoles," the NPD's Liam Callahan wrote.
NPD July software charts
The multi-platform software chart is a bit depressing because it's mostly old favourites popping up again as there's nothing new to shake things up. That said, Monster Hunter: Generations did very well to come in at fourth, given it's a single-platform game in a pretty hardcore genre - and a portable title.
It's also interesting to see Rainbow Six: Siege back in the charts after some recent updates. The shooter is doing better now than it did at launch.
GTA 5
Overwatch (does not include Battle.net)
Lego Star Wars: The Force Awakens
Monster Hunter: Generations (does not include digital)
Call of Duty: Black Ops 3
Minecraft
NBA 2K 16
DOOM
Destiny: The Taken King
Tom Clancy's Rainbow Six: Siege