Minecraft Star Wars DLC brings favourite character skins to Xbox version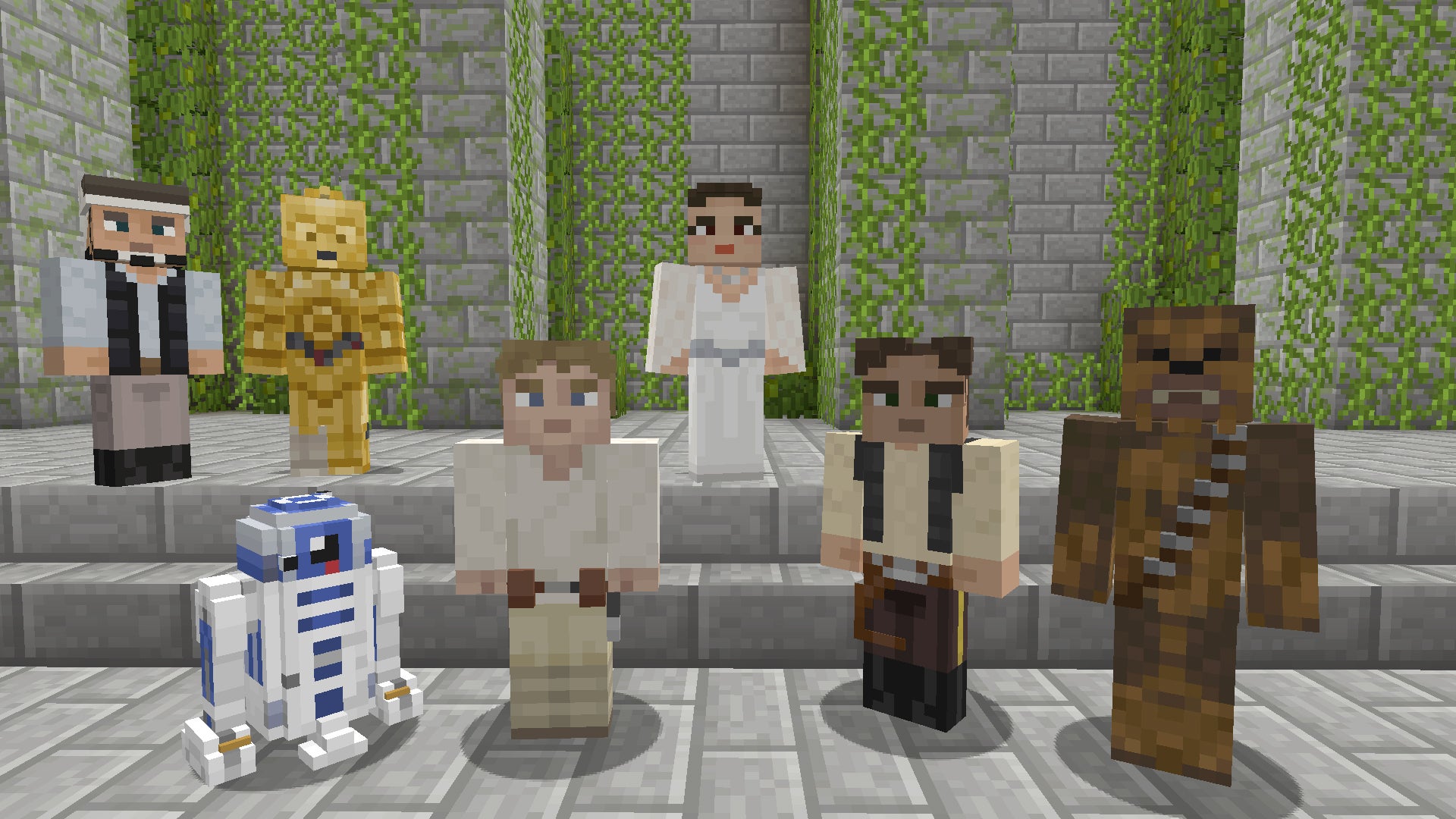 Minecraft's latest costume pack for Xbox 360 and Xbox One delivers a huge collection of favourite Star Wars characters.
As you'd expect, the Minecraft Star Wars costume pack includes Luke Skywalker, Darth Vader, Princess Leia, Han Solo, Chewbacca, Ben Kenobi, R2D2, C-3PO, Boba Fett, Yoda, Admiral Ackbar, the Emperor and Stormtrooper.
But you get a lot more than that for your $3. There are, in fact, seven versions of Luke, three of Han, seven of Leia, various Imperial forces, a bunch of aliens and various other characters I won't describe as "minor" for fear of offending diehard Star Wars fans.
All up, there are over 50 skins to enjoy. Take a look at the screens below. The pack should be available on Xbox Live today.