Men who threatened violence at Pokemon Championships detained for at least 4 months ahead of trial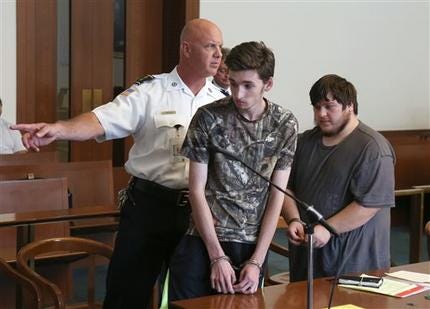 The two men accused of threatening violence at the Pokemon World Championships have been denied bail.

Judge Thomas Horgan has rejected the idea that the two men were engaging in online bravado and ordered Kevin Norton (18) and James Stumbo (27) to be detained for at least four months to await trial.
The two had made a "very real threat" of violence at the event according to police, after being arrested last month in Boston and found with a shotgun, AR-15 assault rifle, ammo and a knife in their possession.
Before the event they had made threats of violence online and towards online moderators.
"This wasn't just kid talk on the computer," said Judge Horgan at a dangerousness hearing this week, reports the Associated Press.
Both men are charged with illegal possession of guns and ammunition. An investigation into whether there is also a case for a "cyberbullying or a mass casualty" situation is ongoing.
Photo credit: The Boston Herald/AP