Mario Golf: World Tour DLC and Season Pass outlined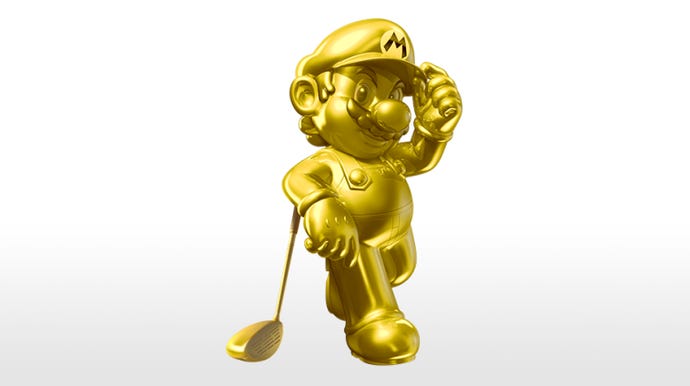 Mario Golf: World Tour comes with 10 courses and 126 holes and players will have the option to expand the game by purchasing up to 108 additional holes and additional Mushroom Kingdom golfers through DLC.
The DLC will be released in three separate packs: the Mushroom Pack launching on May 2 alongside the game; the Flower Pack launching later in May and the Star Pack launching in June.
Each pack includes two new 18-hole courses and a new playable character. Players will receive Toadette with the Mushroom Pack, Nabbit with the Flower Pack and Rosalina with the Star Pack.
"We're letting fans expand their experience with Mario Golf: World Tour," said Scott Moffitt, NoA's executive VP of Sales & Marketing. "Some players might be content hitting the links on the numerous courses already included with the game, while others will appreciate the option of being able to add to their fairway fun with new courses and characters."
Each pack will be available for $5.99 from Toad's Booth, which can be found in the main menu of the game.
Mario Golf: World Tour owners can buy the Season Pass for $14.99 starting May 2. Season Pass holders will get access to each new pack as it becomes available, and will receive a special bonus of Gold Mario as a playable character at the time of purchase.
Gold Mario has a special Golden Flower shot that gains coins for every yard it travels. For those who purchase all three packs individually, Gold Mario will also be available once all packs have been released.
Nintendo will also offer Trial Tournaments for consumers interested in trying out a sample of the downloadable courses, and those who download the Trial Pack will be able to participate in these online tournaments.
More information on other tournaments players can participate in, can be found through a previous Mario Gold post.
A gallery of the DLC is below.