It's Okay to Feel Disappointed Over Diablo Immortal
STARTING SCREEN | To be disappointed is human, but to keep that disappointment in perspective is divine.

This article first appeared on USgamer, a partner publication of VG247. Some content, such as this article, has been migrated to VG247 for posterity after USgamer's closure - but it has not been edited or further vetted by the VG247 team.
The weekend is over, and it wasn't a restful one for Diablo enthusiasts. Fans of the isometric demon-hunting series attended BlizzCon 2018 hoping (and kind of expecting) to hear long-awaited news about Diablo 4—or at least an announcement for a remastered version of Diablo 2.
Blizzard packed the Anaheim Convention Center, rolled the drums, and finally raised the curtain on…a Diablo mobile game. Diablo Immortal, as it's called, is set between Diablo 2 and 3. It's being developed and published in part by NetEase, a China-based internet services company that publishes Blizzard games (Hearthstone being a prime example) in its home country.
The announcement went over like a brick thrown on Jupiter. If Blizzard had locked the auditorium and forced BlizzCon's attendees to listen to the Deckard Cain Rap on repeat for three hours, they probably would've emerged in a better mood than they did after the Diablo Immortal announcement. One fan even famously (or infamously, depending on your viewpoint) asked if Blizzard's announcement was an "out-of-season April Fool's joke."
The Diablo Immortal controversy flared for about an hour, then died out quickly. Just kidding. Social media quickly overflowed with hot takes and angry opinions, and at the time of this writing, there's still plenty of outrage to go around. Some of the backlash is nutty, and even if you use Poe's Law to discount the more unbelievable responses, gamers have justifiably earned themselves a reputation for losing perspective and abusing developers in the name of "criticism."
Meanwhile on Twitter pic.twitter.com/D03qpzGYEs

— Daniel Ahmad (@ZhugeEX) November 3, 2018
Those instances of abuse might be the reason why another popular response to the Diablo Immortal debacle is, "Don't complain. Diablo Immortal isn't for you. Stop being whiny and entitled." People's determination to protect Immortal's staff is admirable and understandable: As we unfortunately know by now, developers who work in the trenches for billion-dollar corporations already deal with enough hardships, and don't deserve additional abuse over business decisions they have no say over.
That said, don't roll your eyes at fans who are expressing a reasonable level of disappointment over Diablo Immortal. People aren't entitled for simply calling out Blizzard (not individual employees working on the game) on what's honestly a bad PR move. Much as I loathe the term "hardcore gamer," nobody who shelled out to attend BlizzCon did so to see a mobile game get top billing. I'm not paid big bucks to organize events, and even I know Blizzard is funny in the head for even thinking a fanbase starved for Diablo 4 wants anything to do with an announcement for Telephone Diablo.
One BlizzCon attendee even tried to put a hopeful spin on the mobile announcement by asking (rather shakily) if Diablo Immortal might be playable on PC. When lead designer Wyatt Cheng confirmed the game is mobile-exclusive, the crowd booed and Cheng fired back, "Do you guys not have phones?" which of course immediately diffused the fans' irritation and made everything much calmer.
There are twenty billion terrible things going on in the world. Even though Diablo hasn't seen a proper new installment since 2012's Diablo III, disappointment over a video game of any kind must be kept in perspective. But if I pay to have a pepperoni pizza delivered to my place and I receive a garden salad instead, I'm going to be pissed. If I call the pizza place and ask where my pizza is, and they tell me "What, don't you eat veggies?" before hanging up, I'm going to be even more pissed regardless of whatever tragedies are unfolding outside my kitchen. If you happen to be in my company for my pizza tragedy and you tell me "Stop being an entitled baby," my irritation will merely escalate, and I'll probably snap at you. But if you pat my shoulder and tell me "That's rough, those guys are being dicks. I know you were looking forward to that pizza," I'll calm down and get over the disaster after a small sulk.
Social media is a powder keg, and sometimes—not always, but sometimes—de-escalation is the name of the game. Regardless of whether you think someone's being a bit of a whiny toddler over a mobile game, it's not always a bad idea to put away your flint and steel while they vent.
As someone who watched Capcom release terrible Mega Man games for mobile after cancelling Mega Man Legends 3 (to say nothing of putting Breath of Fire VI on mobile), I'm not going to begrudge Diablo fans their disappointment over Immortal. The reveal was bad, the "Don't you have phones" line was bad, and Blizzard co-founder Allen Adham tells Kotaku Blizzard is honestly surprised at the backlash, which is also bad. I'm surprised Blizzard would be (or would pretend to be) so clueless. I enjoy mobile games and I accept free-to-play Gatcha mechanics for what they are, but I also understand why those mechanics are heavily mistrusted, especially in loot-based games. I used to play quite a bit of Dungeon Hunter, a Gameloft series that's a mobile Diablo in its own right. The games are fun and well-built, but there was always that background question of "How much loot am I being denied in hopes that I'll pay up?" The latest game in the series, Dungeon Hunter 5, has in-app purchases for Gems (the game's hard / purchasable currency) and item / Gem packages that "Let you get your best start!" Some of these purchases have a price tag of $99.99 USD. I'm not surprised Diablo fans are cranky.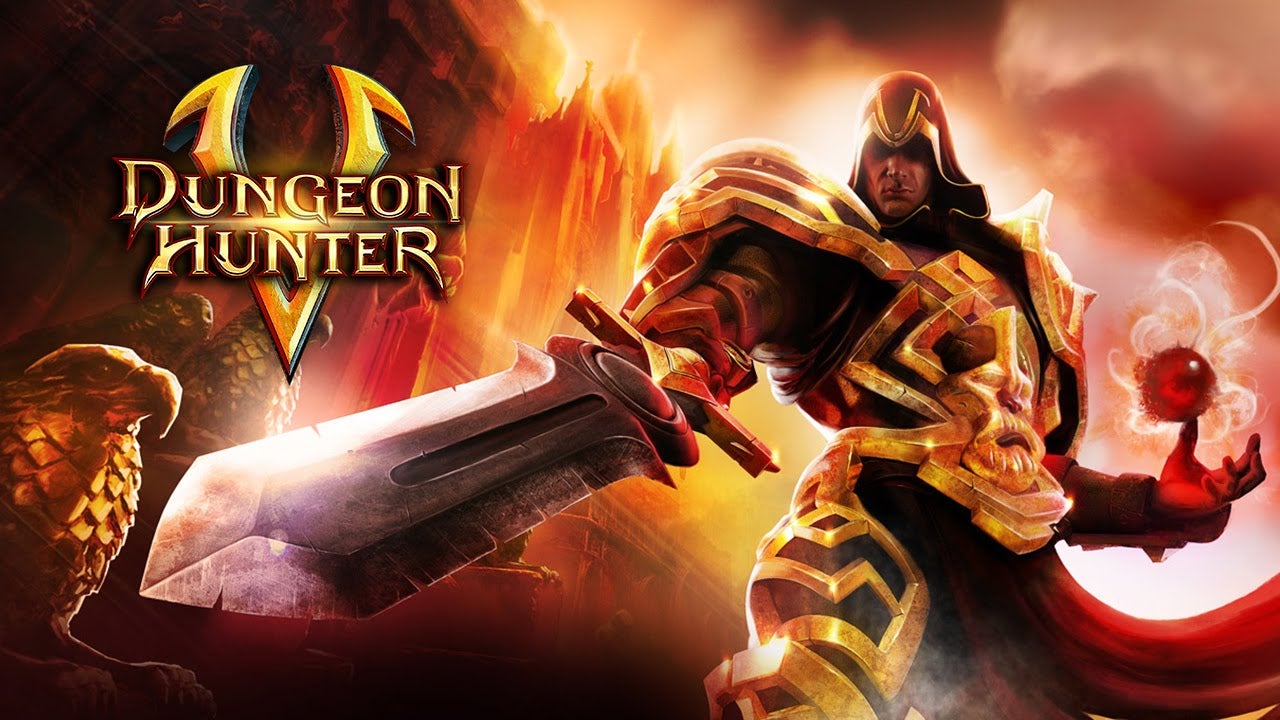 It bears mentioning Blizzard hasn't confirmed microtransactions are part of Diablo Immortal, but NetEase specializes in free-to-play games. Go ahead and hold your breath while waiting for Blizzard to announce Diablo Immortal has an up-front fee and no microtransactions but be warned: You will pass out, bang your head on the coffee table, and probably die.
Worse, publishers keeping trying to pitch mobile games like Diablo Immortal as "fully fledged!" entries in PC- and- console-based series. Nobody falls for it, and the sooner publishers stop saying it, the happier we'll be. There are myriad reasons why some people don't like playing games on their phones, and not all those reasons have to do with the trappings of free-to-play games. Saying "Do you not have phones?" isolates fans who are still toting around iPhone 6's with cracked screens. It isolates fans who dislike touch-based controls. It isolates fans who use their phones all day for work, and don't want to sacrifice the battery life necessary to run an online action-RPG. Personally, I can't afford to buy what's new and hot in the world of mobile phones: I take whatever upgrade my provider hands to me for $0. Yes, everyone has phones, but for many people, gaming on phones doesn't reach beyond Pokémon Go and Candy Crush Saga—low-resource games tailored for touchscreens.
What's funny (though not ha-ha funny) is Blizzard could've followed Bethesda's example on how to reveal a mobile entry for a series that hasn't seen a new installment in a long time. When Bethesda announced the free-to-play Elder Scrolls: Blades for phones, it "tempered" the news with a visual promise Elder Scrolls VI is coming. Yes, all we got is a sweeping shot of some mountains and the words "ELDER SCROLLS VI," but it's a commitment. Blizzard can say "We have multiple Diablo projects in the works" until the cows come home, but as far as fans are concerned, a series is "DEEEAD" until the publisher presents offers evidence that it's working on the next installment. Seeing is believing. Look at how much goodwill Nintendo restored by simply giving us the words "METROID 4" on a screen. Is it silly? Sure. But it's how fans are fueled in this hype-based market.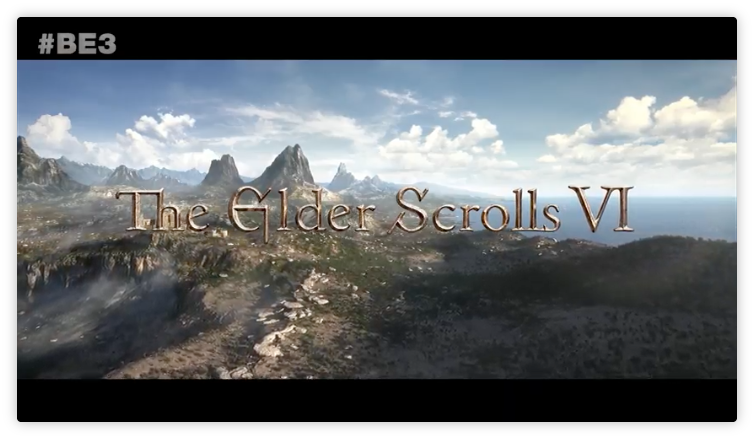 When I was in grade school a lot of my teachers were ex-hippies, so we endured multiple viewings of the feel-good entertainment project Free to Be You and Me. Though cheesy, Free to Be You and Me has numerous lessons that are still worth listening to. One of the most important lessons, delivered on acoustic guitar by ex-football player Rosey Grier, states that it's OK to feel sad and disappointed over things. It really is! It's even OK to feel disappointed when a publisher whose work you love lets you down! People express elation and disappointment about albums, movies, and TV series; why shouldn't they be allowed to say "Shucks, that's rotten" about a game?
If you're amongst the Diablo-disappointed, however, there is zero excuse for lobbing any kind of abuse at Blizzard employees, particularly anyone who's working on Diablo Immortal. Please gripe responsibly.
Nadia's Note Block Beat Box: Field of Hopes and Dreams (Deltarune)
Big Blizzard Drama isn't the only thing that happened this week. Toby Fox, creator of the hit indie RPG Undertale, released a follow-up called Deltarune. Or is it a follow-up? That's for Toby Fox to know, and for us to find out…someday.
We can be assured of this much: Toby Fox still knows how to compose a soundtrack. Though Deltarune only has a chapter available, that chapter is stuffed with some amazing tunes worthy of the Undertale mantle. Field of Hopes and Dreams is a bopping world-travelling tune that takes its name from Undertale's best track—and, thankfully, lives up to it. Listen closely to other Undertale homages, including Snowdin Town. Ain't nothing chilly about Field of Hopes and Dreams, though. It's guaranteed to keep you moving.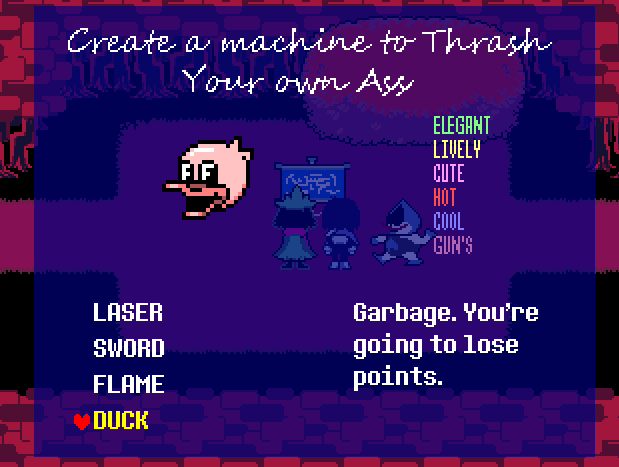 News and Notes